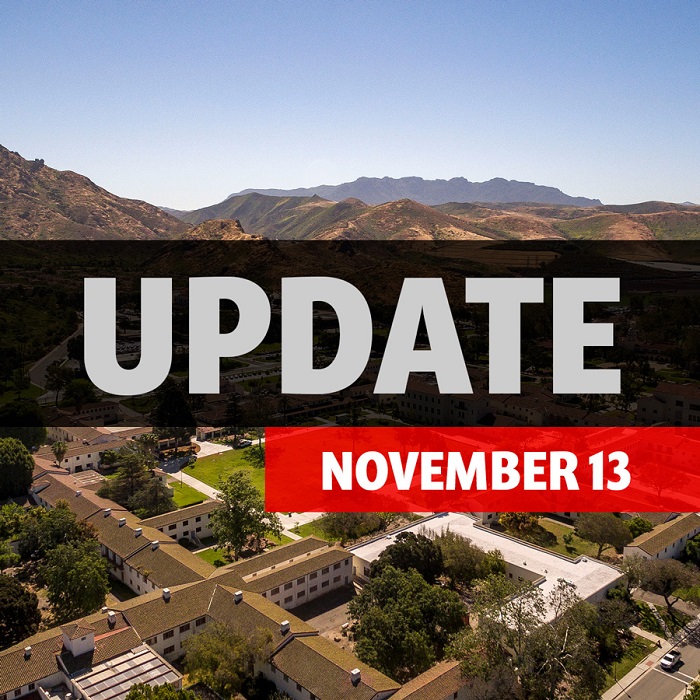 Nov. 13, 2018 -  While the campus is not under evacuation nor is it at risk of fire at this time, in light of recent events and out of an abundance of concern for the emotional well-being of the campus community, we are canceling classes and activities for the remainder of today.
The campus is not closed and we will continue to monitor air quality; we advise you to stay indoors for the time-being. 
Employees, resident students and University Glen residents, please standby for further information.