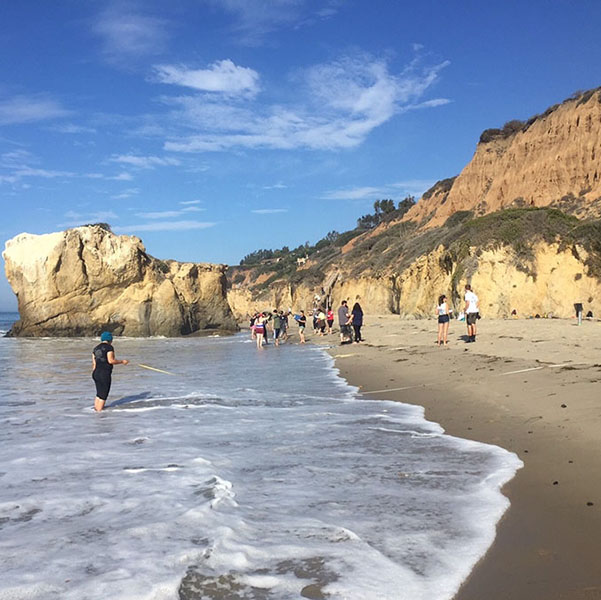 March 8, 2023 — The inaugural CSUCI Coastal Oceanography and Marine Biology Symposium (CI-COMBS) will be held on Tuesday, March 28, from noon to 4 p.m. in Broome Library Room 2325.
The free event is designed to educate students, faculty and staff about opportunities for internships, programs, grants and collaborations available through the CSU Council on Ocean Affairs, Science and Technology (CSU COAST).
CSUCI Associate Professor of Biology Geoff Dilly will welcome guests and outline goals. Assistant Professor of Environmental Science and Resource Management Kiki Patsch and special consultant Sean Ferguson of CSUCI will present their vision for a CI Coastal Institute at the symposium. Council Director Krista Kamer, Channel Islands National Marine Sanctuary education lead Julie Bursek and CSU Monterey Bay marine science professor Corey Garza will speak about opportunities, including stipends for summer marine science on campus.
The event also will feature student lightning talks. Refreshments will be served. Childcare will not be available.

For more information, email Dilly at geoff.dilly@csuci.edu or Patsch at kiersten.patsch@csuci.edu for more information.
The University encourages people with disabilities to participate in its programs, events and activities. If you anticipate needing any type of accommodation or have questions about the physical access provided, please contact the respective area below as soon as possible, but no later than seven business days prior to the event/activity: 
CSUCI Students
Disability Accommodations & Support Services: accommodations@csuci.edu
CSUCI Employees
Christine Girardot: christine.girardot@csuci.edu
Members of the Public
Title IX & Inclusion: titleix@csuci.edu