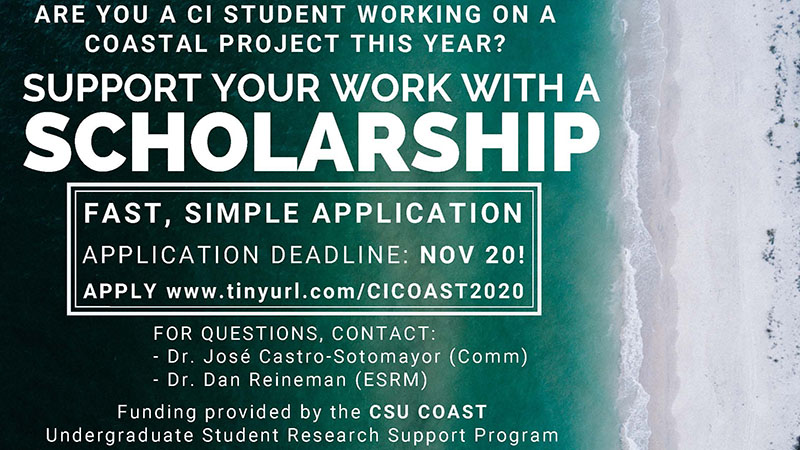 Oct. 13, 2020 - The CSU Council on Ocean Affairs, Science and Technology (COAST) is excited to announce that applications are now being accepted for its Undergraduate Student Research Support Program. The goal of this program is to engage students interested in pursuing marine-related careers and provide them with the opportunity to obtain the skills necessary to join a highly skilled, technologically advanced workforce while promoting and supporting CSU faculty research.
COAST provides funding to every campus in the CSU system to support and stimulate undergraduate student participation in faculty-mentored marine, coastal and coastal watershed research and activities. Both research and activities are not limited to California; they can take place anywhere in the U.S.

Applications to the program are due by Nov. 20.

Important notes:
Due to COVID-19 and limitations on field and lab work, remote work is acceptable
Projects must meet all requirements for program, university, and public health department COVID-safety protocols.
For more information or if you have questions, contact Dan Reineman at dan.reineman@csuci.edu or José Castro-Sotomayor at jcs@csuci.edu.