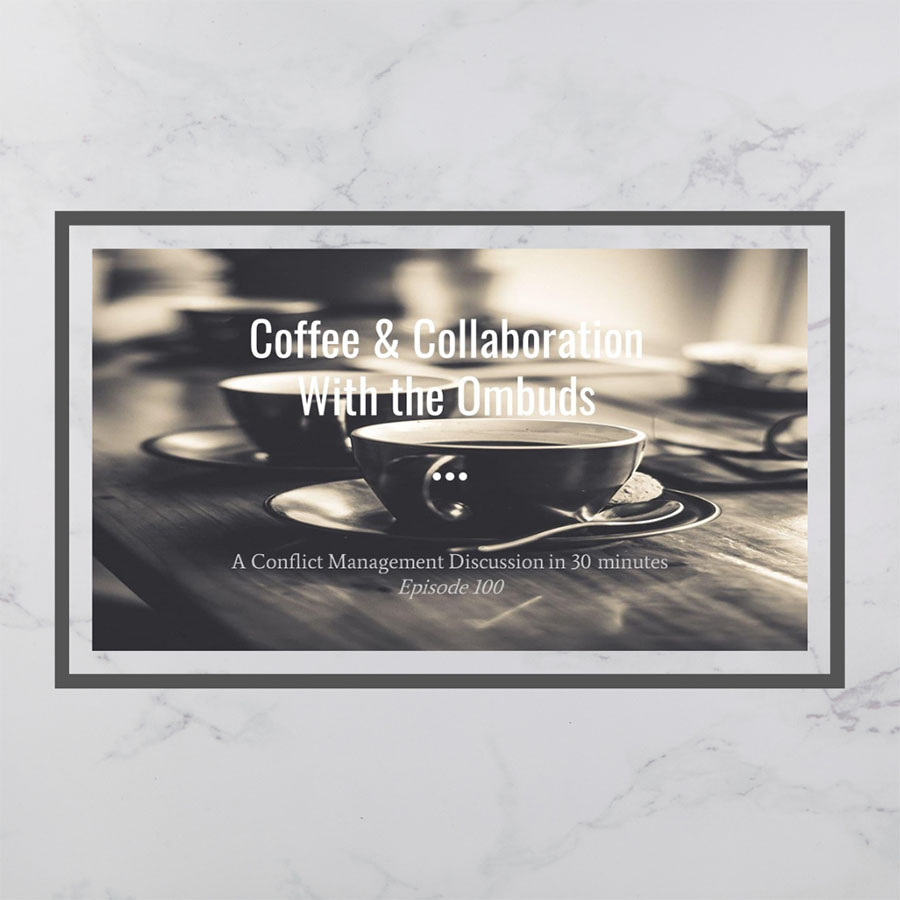 June 16, 2022 - "Coffee & Collaboration with the Ombuds"—CSUCI's conflict management online forum hosted by the University Ombuds Office—is celebrating its 100th session! To mark the occasion, the Ombuds Office is partnering with the Education, Learning and Development office to hold an "in-person" event in Solano 2210 on Wednesday, June 22 at 8:30 a.m.
Come meet with colleagues across campus as we revisit the topic of the first session held April 15, 2020, "Simple Rules for Navigating Difficult Discussions." Refreshments will be served!
Please register in advance if you plan to attend.
For more information contact Mark Patterson at mark.patterson@csuci.edu.
The University encourages persons with disabilities to participate in its programs, events and activities. If you anticipate needing any type of accommodation, or have questions about the physical access provided, please contact the respective area below as soon as possible, but no later than seven (7) business days prior to the event/activity: 
CSUCI Students
Disability Accommodations & Support Services: accommodations@csuci.edu
CSUCI Employees
Human Resources: angela.portillo@csuci.edu
Members of the Public
Title IX & Inclusion: titleix@csuci.edu