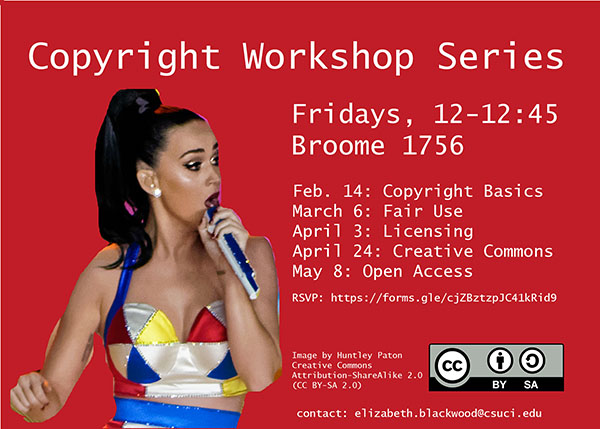 Feb. 11, 2020 - Broome Library Digital Archivist Elizabeth Blackwood will present a series of workshops that help scholars navigate intellectual property law and practice as applied to education, research, and scholarship. Participants will learn about Copyright, Fair Use, Licensing, Creative Commons, and Open Access in five 45-minute workshops (see schedule below).
The series is open to all faculty, staff and students at CSUCI and all sessions will be held in Broome Library 1756. Please RSVP online if you plan to attend. 
Feb. 14: Copyright Basics
March 6: Fair Use
April 3: Licensing
April 24: Creative Commons
May 8: Open Access
For more information contact Elizabeth Blackwood at 805-437-3330 or elizabeth.blackwood@csuci.edu.