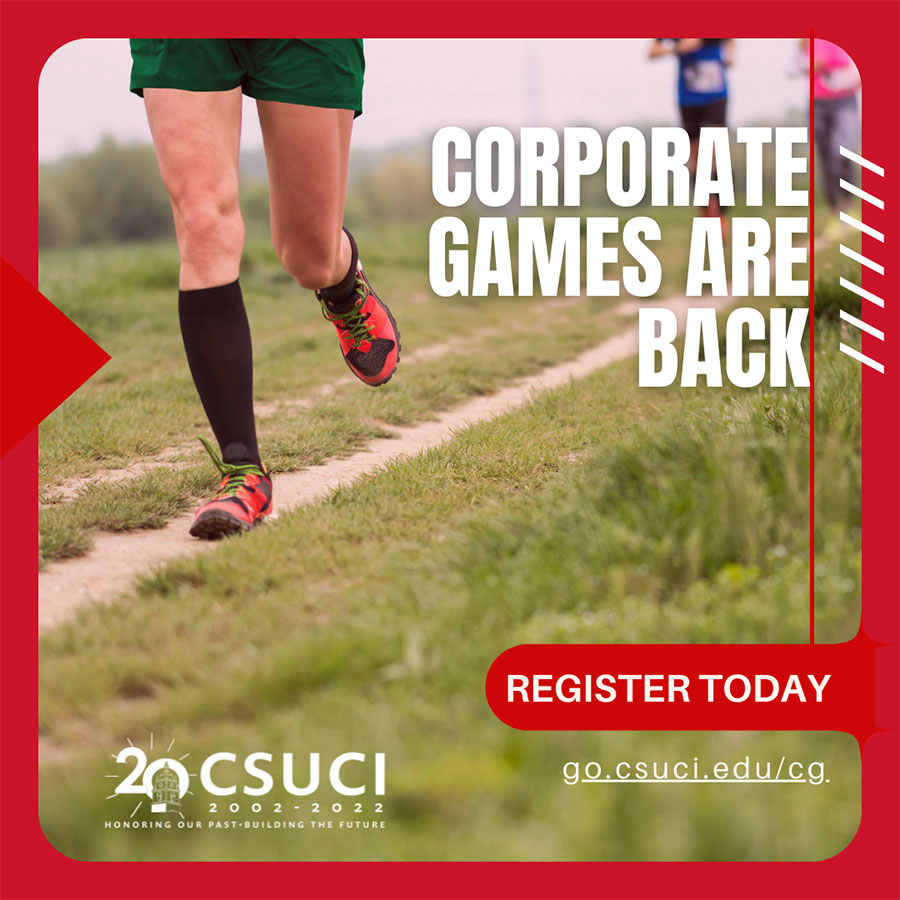 Sept. 14, 2022 - Registration is open for the City of Ventura's annual Corporate Games competition and CSUCI is looking forward to getting back in the game!
Held Oct. 1 through 31, the Corporate Games features a number of athletic events and games to participate in, and registration is open to all CSUCI employees (faculty, staff, administrators, auxiliary), contractors, consultants, temporary employees, and student workers (over the age of 18 who work more than 20 hours weekly).
This year CSUCI will compete against other teams in Divisions A & B, which includes the larger organizations in Ventura County. Our goal is to get as many CSUCI team participants as possible. We want our Ventura County employers to know we're here and that we've got game.
Corporate Games is as a great way for us to come together outside of work, have fun, and win medals. Events are held in the evenings and on weekends. With over 24 different types of competitions, there really is something for everyone. Whether you are great at it, just willing to give it try, or want to cheer on our CSUCI teammates from the sidelines, you are welcome to join us.
Register online today to participate!
For more information contact Melissa Bergem at melissa.bergem@csuci.edu.
The University encourages persons with disabilities to participate in its programs, events and activities. If you anticipate needing any type of accommodation, or have questions about the physical access provided, please contact the respective area below as soon as possible, but no later than seven (7) business days prior to the event/activity: 
CSUCI Students
Disability Accommodations & Support Services: accommodations@csuci.edu
CSUCI Employees
Human Resources: angela.portillo@csuci.edu
Members of the Public
Title IX & Inclusion: titleix@csuci.edu