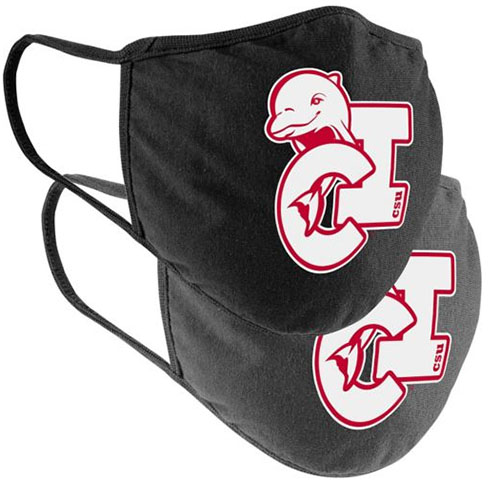 June 25, 2020 - In consideration of the University's ongoing virtual operations, The Cove Bookstore is pleased to announce the availability of new inventory and to let you know that we are open Monday through Thursday from 9 a.m. to 4 p.m. for in-person service.
The Cove Bookstore has just received a shipment of CSUCI branded cloth face coverings* just in time to help meet the new mandatory guidance on face covering usage in California. We also have limited stock of "No Touch Key Ring and Door Openers." Visit csucishop.com to order your item(s) while supplies last.
Our clearance section may also be of interest, as several of our apparel items were recently marked down in price.
Orders placed through our website can be shipped directly customers if that is preferred, but free in-store pick up is also an option. We are open Monday through Thursday from 9 a.m. to 4 p.m.
*please note that only the CSUCI branded face coverings are physically in stock at the bookstore. Other face coverings seen on the website will be shipped directly from the vendor.
For more information contact Kelsey Manning at kelsey.manning@csuci.edu.