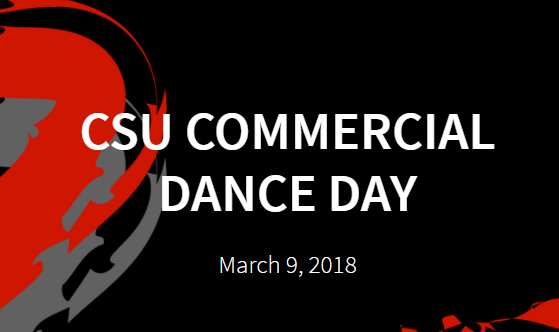 Feb. 19, 2018 - CSU Commercial Dance Day is the first event to bring CSU dancers in direct contact with commercial insiders. In the past while one person may have come to individual campuses, the day is unique in that approximately 100 CSU students from all campuses will have the opportunity to participate in four separate mock auditions with professional choreographers and speak directly with agents from LA's top agencies. There is even potential for a student to be signed to an agency or book work.
The goal of the event is to put students in the competitive atmosphere and scope of an audition, one of the reasons it is important to invite multiple campuses. "I am hoping this impacts their individual practices at their home campuses be revealing this often indescribable reality of auditioning in Los Angeles," said Heather Castillo, Assistant Professor of Performing Arts at CSUCI.
A dancer is responsible for their own marketing. Professional conduct is essential, and careers are often built upon reputation. Young dancers need to understand the high demand of professionalism required in the dance industry. Agents see both sides of the coin and see the effects of good marketing, conduct, and skill in the dancers the represent. Their advice will be essential.
To learn more about the event visit http://csucommercialdance.cikeys.com/.