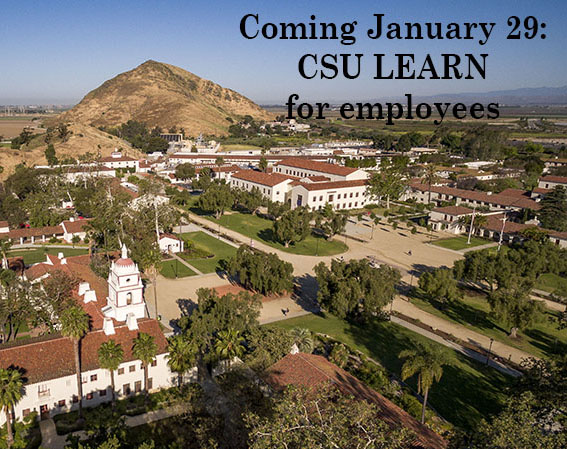 Dec. 11, 2018 - Employees received a message in October regarding the Skillsoft upgrade to CSU Learn. After review, the Chancellor's Office delayed the launch until Jan. 29, 2019. 
CSU Learn will now be the upgraded online learning platform from which you can access online professional development courses and required compliance training, including, but not limited to: 
Data Security & Privacy/FERPA
Discrimination, Harassment & Sexual Misconduct
Conflicts of Interest
Defensive Driving Fundamentals and/or CSU Powered Cart Safety
If you have any overdue compliance training or are due to complete any training* in the months of December or January, please complete those by Dec. 21, using the current Skillsoft system. All registrations and activities completed by Dec. 21 will be carried over to CSU Learn.
It is important to note that Skillport and CSU Learning Portal will not be available Jan. 1 through 28. On Jan. 29, employees will receive a link to the CSU Learn Portal along with quick start guides and training announcements.

For more information contact Human Resources at 805-437-8490 or HRServices@csuci.edu. 
*To view your required assignments, log into myCI > Skillport. On the Skillport homepage go to View My Plan, assigned training tab to view assignments.