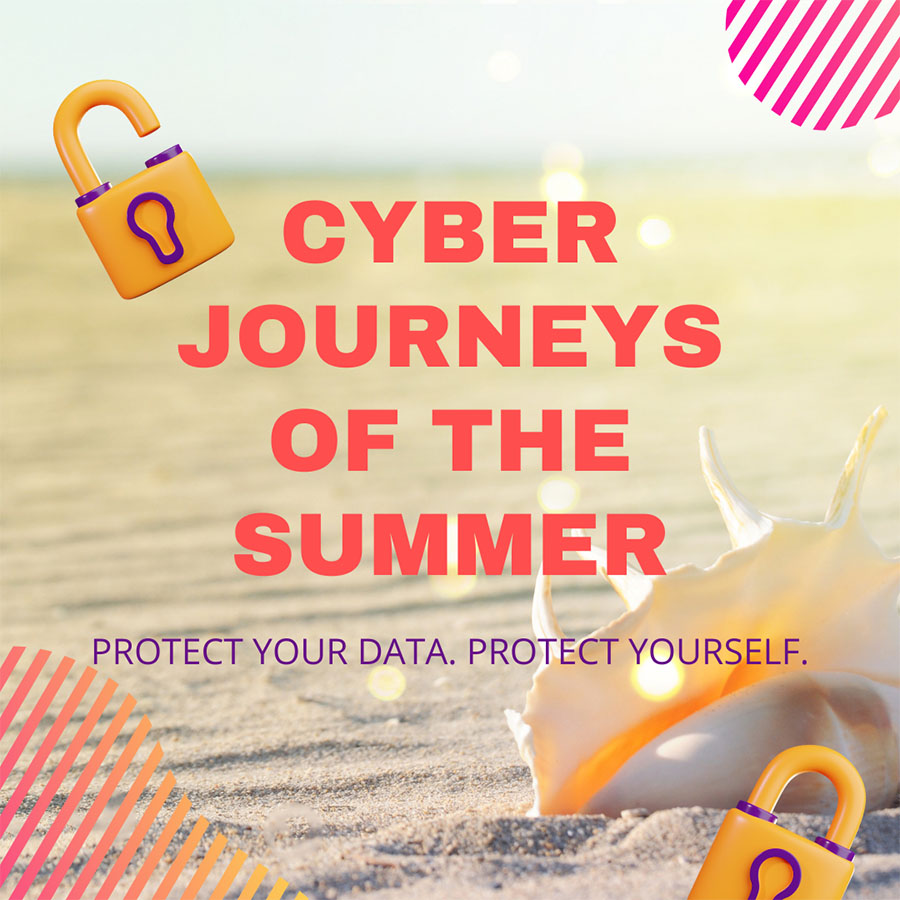 May 17, 2022 -  As the semester comes to an end and summer is around the corner, it is important to make sure you make Cybersecurity best practices* part of your summer plans:
Always make sure you can track your phone. It only takes a few minutes to adjust your privacy and security settings for all your mobile applications.
Secure your devices with biometrics or a strong passphrase. It's okay to limit how and with whom you share your information.
Backing up your devices is safe and straightforward; replacing lost photos of the best summer ever is not.
Whenever possible, use your mobile device's hotspot to surf more securely. Encryption is not a crime; encrypt whenever possible. 
Securing your mobile devices and protecting your personal data is an invaluable practice, especially during summer when travel is very popular. 
The University encourages persons with disabilities to participate in its programs, events and activities. If you anticipate needing any type of accommodation, or have questions about the physical access provided, please contact the respective area below as soon as possible, but no later than seven (7) business days prior to the event/activity: