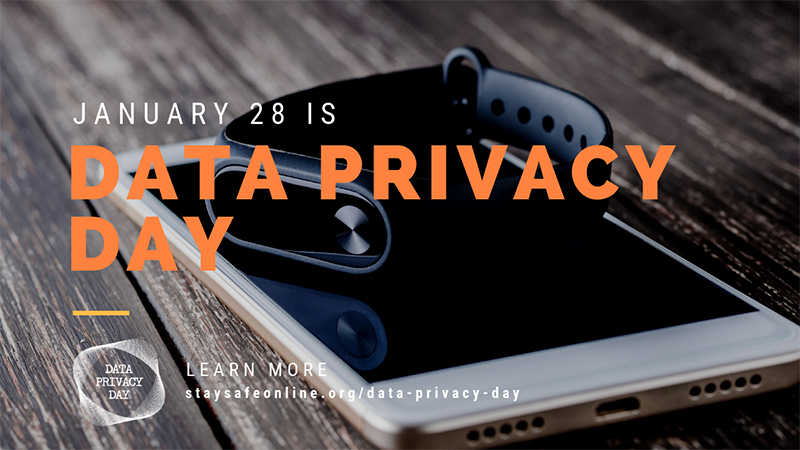 Jan. 15, 2019 - Data Privacy Day is part of a greater campaign that promotes awareness of the importance of privacy, highlights easy ways to protect personal information and reminds organizations that privacy is good for everyone. 
CSUCI joins the growing global effort among non-profits, academic institutions, corporations, government entities, municipalities and individuals to raise awareness at home, at work and at schools in their communities. Through collaboration and unified, consistent messaging about privacy and protecting personal information, all Data Privacy Day champions are working toward the common goal of improving individual and business consciousness toward respecting privacy, safeguarding data and enabling trust. 
Use the hashtag '#PrivacyAware' to share your Data Privacy Day experience. You can watch the Data Privacy Day event hosted by LinkedIn on Jan. 28 by visiting https://staysafeonline.org/dpd19-live/. 
For more information about getting involved in Data Privacy Day and becoming a champion, visit staysafeonline.org/data-privacy-day. 
For more information contact the Information Security team at infosec@csuci.edu or visit https://www.csuci.edu/its/security/.