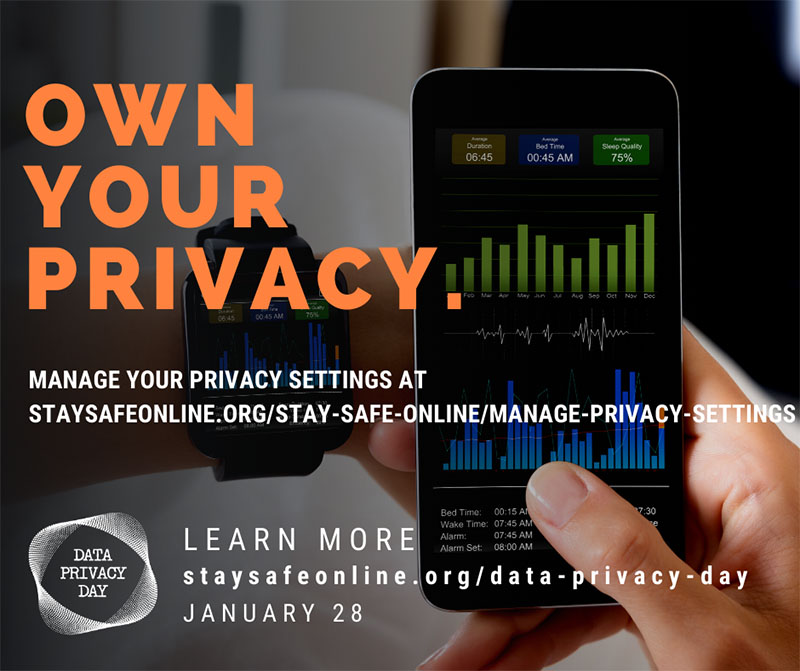 Jan. 12, 2021-  CSUCI joins the growing global effort among nonprofits, academic institutions, corporations, government entities, municipalities, and individuals to raise awareness about data privacy at home, at work, school, and in their communities. Could you be sharing more than you think? Review your privacy settings this Data Privacy Day, Jan. 28.
Data Privacy Day is part of a greater campaign that promotes awareness of the importance of privacy, highlights easy ways to protect personal information, and reminds organizations that privacy is good for everyone. For more information about getting involved in Data Privacy Day and becoming a Champion, visit staysafeonline.org/data-privacy-day. 

For more information or questions about Information Security, contact CSUCI's Information Security Team at infosec@csuci.edu or visit https://www.csuci.edu/its/security/.