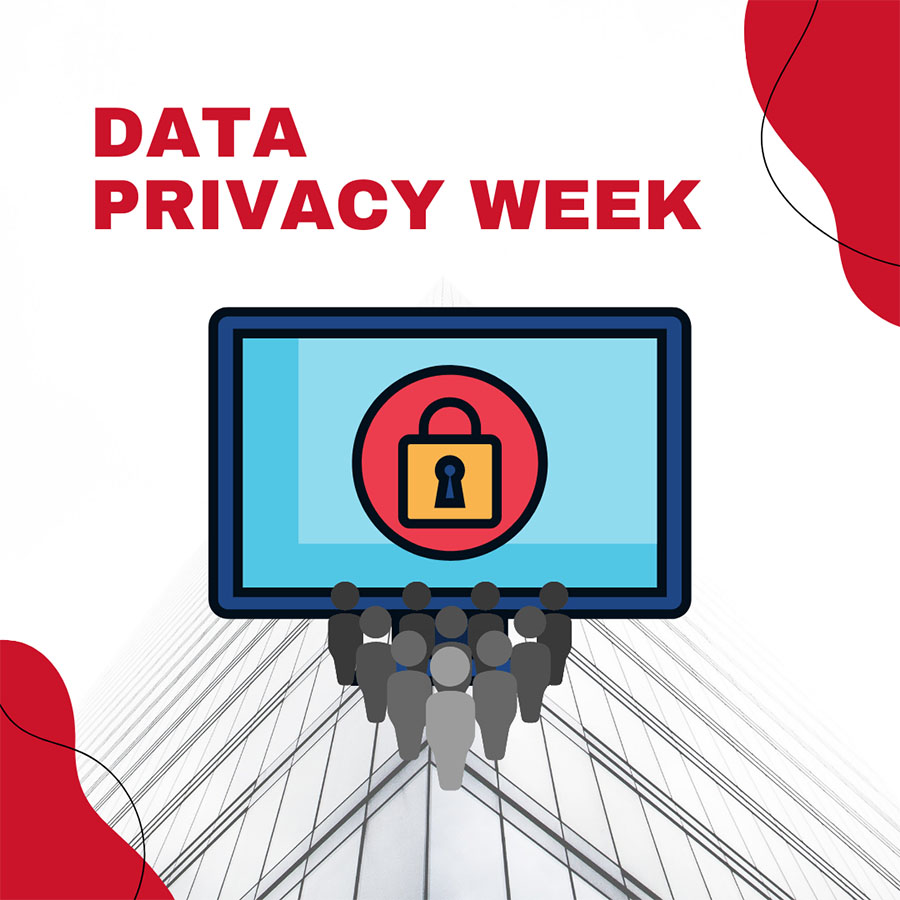 Jan. 18, 2022 - CSUCI will join the growing global effort among non-profits, academic institutions, corporations, government entities, municipalities, and individuals to raise awareness during Data Privacy Week, Jan. 24-28. Whether at home, work, school, or in the community, privacy matters, and this is a great opportunity to learn more about protecting your personal information. 
Data Privacy Week is a campaign that promotes awareness of the importance of privacy, highlights easy ways to protect personal information, and reminds organizations that privacy is good for business. Millions of people are unaware of and uninformed about how their personal information is being used, collected, or shared in our digital society. Everything you do online generates data. There are data about your activities, behaviors, and interests. There's your personal data, like your social security and driver's license numbers. And there's data about the physical you, like health data. It's easy to feel a lack of control over the information collected about you. 
Take charge next week during Data Privacy Week and get inspired to start a dialogue and empower individuals and companies to take action.

For more information contact the ITS Information Security team at infosec@csuci.edu or visit Stay Safe Online to learn more.