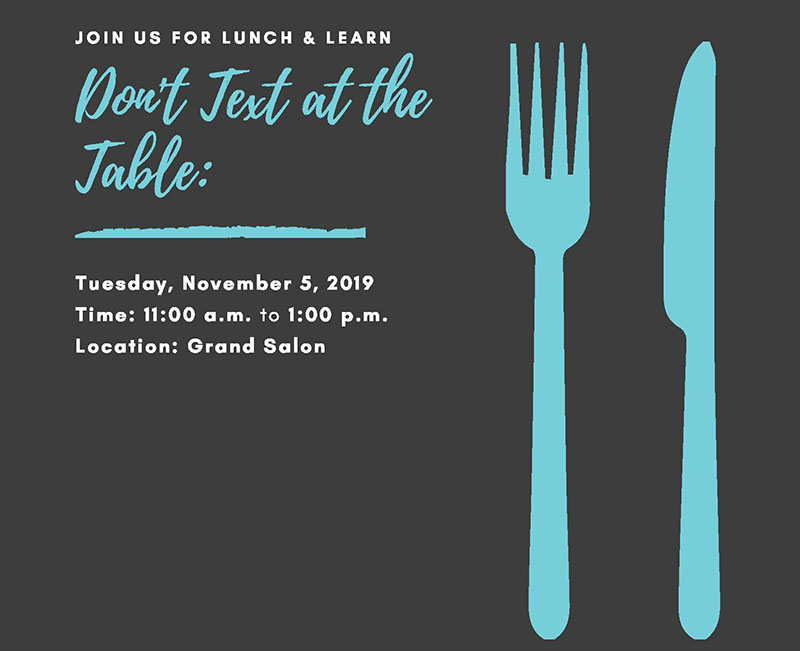 Nov. 1, 2019 - Join us on Tuesday, Nov. 5 from 11 a.m. to 1 p.m. in the Grand Salon for a lunch and learn event: Don't Text at the Table.
Genevieve Evans-Taylor, Ed.D., Chief of Staff, Office of the President, will share her expertise by presenting on the rules and the purpose of professional dining etiquette to help students feel more comfortable and less intimidated by the process.
In partnership with AppleOne, this valuable learning opportunity will allow students to connect with leaders from CSUCI and practice making a favorable impression in lunch interviews and social business situations. Lunch will be provided to attendees.
Please RSVP on Dolphin CareerLink via myCI if you plan to attend.
For more information contact Jessica Muth at 805-437-3270 or jessica.muth@csuci.edu.