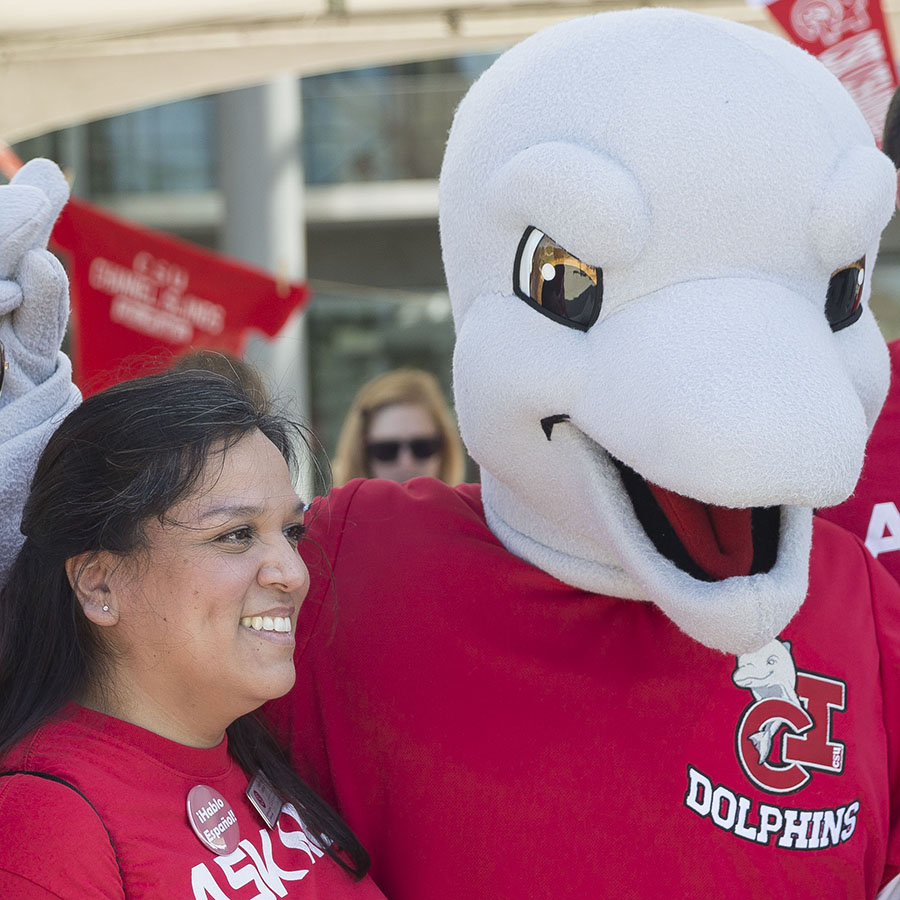 Jan. 24, 2023 — An Enrollment Management team received the second annual Excellence in Efficiency Award for a project estimated to save more than 21 work hours per month.
Ana Rosa Durán, Director of Enrollment Technology & Operational Data, led the Enrollment Management dashboard automation project team that transformed the process it used to provide daily reports on application status and enrollment numbers. With support from Institutional Research, the team transitioned to the use of the Data Warehouse, allowing for automated refreshing and removing nearly all manual processing. The work hours saved equate to $26,980.
The other finalists for the 2021-22 fiscal year are:
The new driver certification process project led by Jeff Kim, Director of Budget, Finance and Operational Services. It saves about $36,252.


The Vice President for Business & Financial Affairs (BFA) mail signature process automation project led by Paula Robertson, the Vice President for BFA Operations Administrator. It saves about $22,860.
The BFA established the award presented by the Administrative Efficiencies Committee and Organizational Effectiveness office to recognize projects that increase effectiveness, efficiency, monetary savings or revenue or improve safety or customer service.
If you made a time-saving change or would like to, contact Organizational Effectiveness Specialist Brian Lindgren at brian.lindgren@csuci.edu.