Camarillo, Calif., Jan. 2, 2019 — A unique CSU Channel Islands (CSUCI) institute designed to help launch student entrepreneurs is getting a new director.
Beginning with the spring semester, Assistant Professor of Management, Cynthia Sherman, Ph.D., will head the Entrepreneurship & Small Business Institute (ESBI), which is part of the Martin V. Smith (MVS) School of Business & Economics.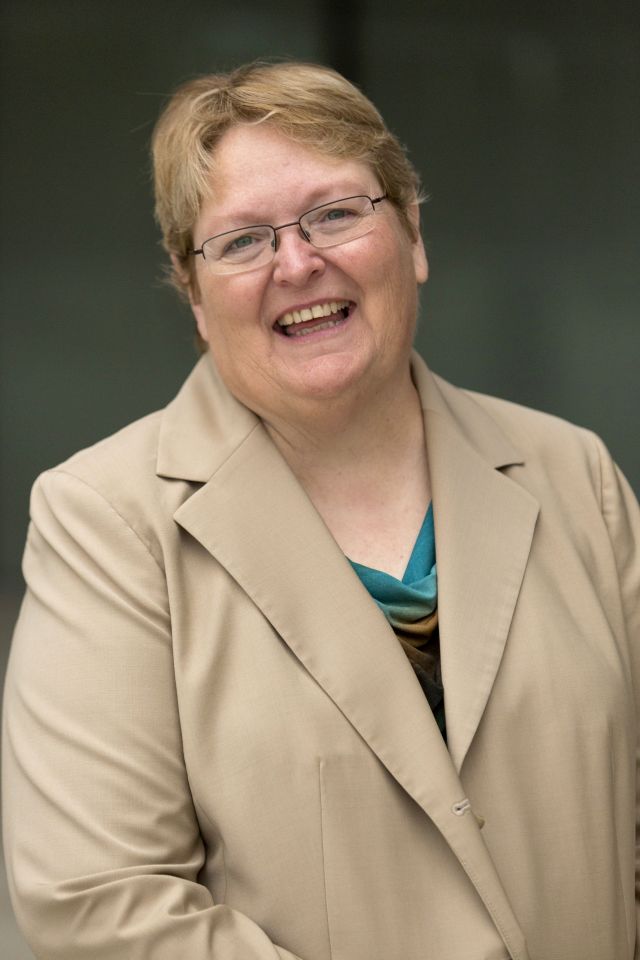 "We are incredibly excited to have Dr. Sherman step into this role," said Interim Dean of the MVS School of Business & Economics and Associate Professor of Marketing Susan Andrzejewski, Ph.D. "She has a wealth of experience conducting research that examines motivation, ideation and work-life balance among entrepreneurs. She brings a fresh lens to the position that will undoubtedly provide new opportunities for our students to explore how entrepreneurial thinking can positively influence their academic experience."
The ESBI enables CSUCI students to work with and learn from local business leaders while the students design, launch and run their own businesses.
"We plan to find our place within the community, which means we're going to spread the concept of entrepreneurship throughout the campus," Sherman said. "I'd like to develop partnerships with the STEM (science, technology, engineering, math) fields. I'd like CSUCI students to have a greater exposure to the business community and for the business community to see our students as great interns, employees and employers."
The ESBI stresses learning through experience, so there is lots of interaction with the business community planned via a variety of rallies and competitions throughout the year. Businesses involving some element of STEM are always an emphasis at the ESBI.
On Feb. 2, teams of middle school girls (9 to 12 years) will compete in a rally-style competition called the STEM Innovation Challenge in which they have three hours to come up with a STEM prototype to support the United Nations sustainable development goals such as clean water, affordable clean energy, or good health and well-being. The prototype is created from a standard set of supplies, (such as wood, cardboard, a bucket, duct tape, etc.).
The rally gives the girls a chance to connect with female mentors studying in STEM fields from CSUCI, and women who are professionals in STEM who will judge their final creations.
An "Elevator Pitch" competition is planned for the spring semester, involving teams of CSUCI students to develop a business idea and create a 90-second video pitch. Students record and post the pitches and entrepreneurs from Ventura County will be asked to review pitches and provide feedback.
The MVS School of Business & Economics and ESBI will then host a live-pitch event on Friday, April 5. The top 10 competitors will pitch to judges who are entrepreneurs in the community. The top three teams will receive monetary awards and the event will include time for networking and discussion with the entrepreneurs.
Finally, a personal finance workshop and website are in the works to provide all students with information on financial literacy. "As time goes by, we'll have more workshops on campus in which there is more cross-pollination from other programs," Sherman said. "The idea is to encourage entrepreneurial thinking and practical financial skills in all disciplines."
For additional information about the MVS School of Business & Economics, visit https://business.csuci.edu/