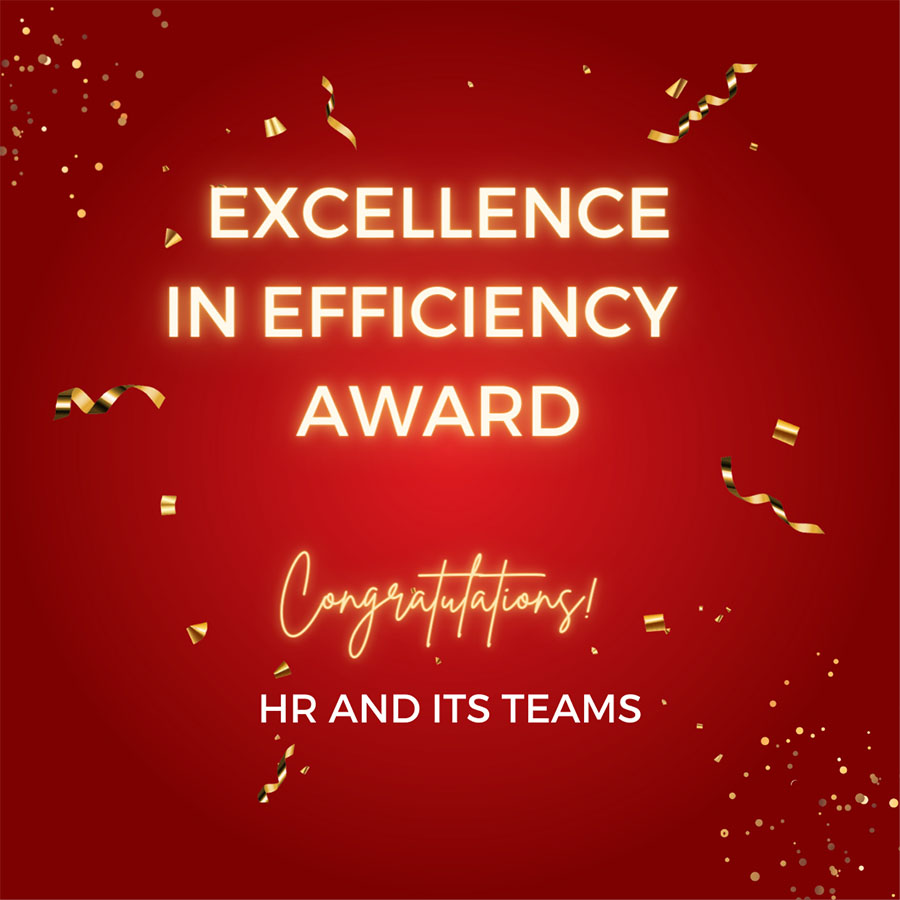 Nov. 18, 2021 - Congratulations to the Human Resources (HR) and Information Technology Services (ITS) teams on receiving the inaugural Excellence in Efficiency Award! HR and ITS received the award on Nov. 5 for their work in FY20-21 creating the HR Service Catalog and Ticketing System via TeamDynamix, a unique ticketing system that directs your question to the right person to ensure a detailed response.
This winning project resulted in an estimated savings of more than 114 work hours/month, equating to $68,100 worth of work efficiency per year! Members of the project team included Christine Girardot, Jessica Parker, Diana Enos, Melissa Bergen, Yasi Paulson, and Asha Ramachandra.
The Excellence in Efficiency Award is a new annual award that will be granted by the Administrative Efficiencies Committee and the Organizational Effectiveness office for a project that results in measurable improvements to increased efficiency, monetary savings, and/or improved customer service. All process improvement and efficiency projects reported to the Administrative Efficiencies Committee and implemented during FY20-21 were eligible. The runners up for this year's award included:
Student Systems (Division of Academic Affairs) for their work on the official transcript printing process
The Center for Community Engagement (Division of Academic Affairs) for their work converting the Service Learning Agreement process from manual to electronic.
For additional information contact Brian Lindgren at brian.lindgren@csuci.edu.