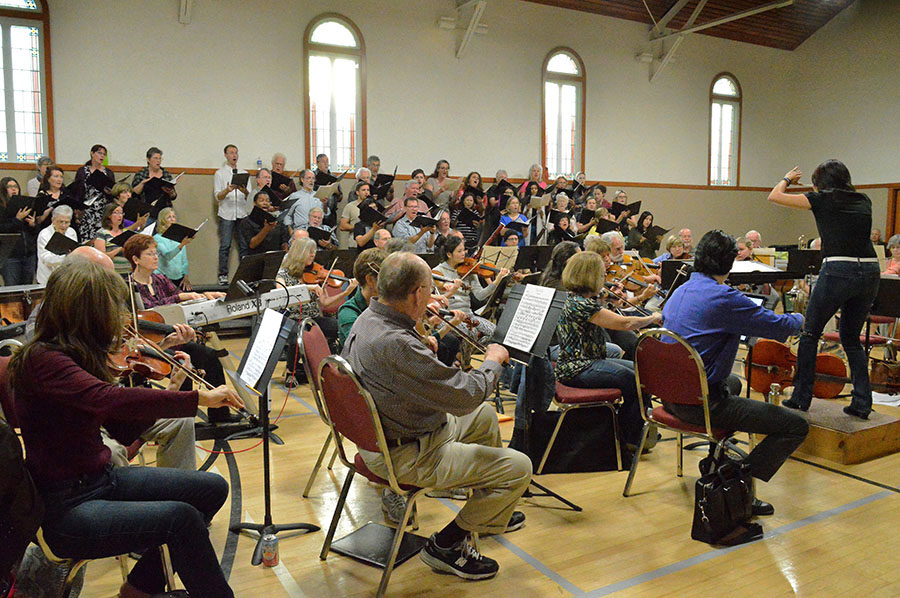 July 17, 2019 - The Channel Islands Choral Association and CSUCI Choir will resume singing on Monday, Aug. 26. If you like to sing and are interested in participating in the winter concert program, be sure to sign up for an audition for voice placement. This year's program, "A Light in the Darkness: Voices of Hope, Peace, Love and Comfort," will be held in December at St. Columba's Episcopal Church in Camarillo. 
Auditions for voice placement will begin on Aug. 5 and are available by appointment. Contact Assistant Professor of Performing Arts, KuanFen Liu, at downbeatplus@gmail.com, to set up an audition. 
Membership in the choir is open to all students, faculty and staff at the University, as well as adult community members from Ventura County. Current CSUCI students can enroll in the 'University Chorus' course and receive Performing Arts credit for their participation. The group currently meets on Monday evenings in Malibu Hall at CSUCI. 
Visit the Channel Islands Choral Association website for more information.