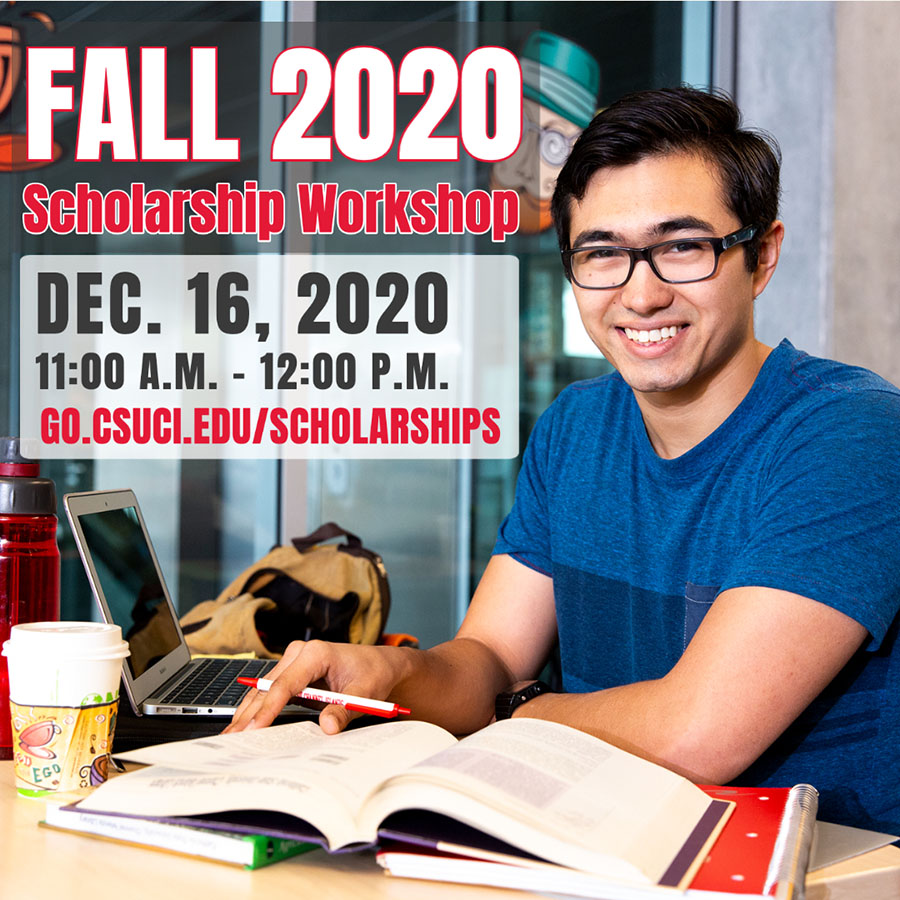 Dec. 4, 2020 - The Fall 2020 Scholarship Workshop is right around the corner! Join us via Zoom on Wednesday, Dec. 16 from 11 a.m. to noon to learn more about the scholarship process and how to be a competitive applicant. 
To reserve a seat, click on the RSVP link or visit go.csuci.edu/Scholarships.

This workshop will provide you with the tips needed to be a competitive applicant. It will also provide an overview of the scholarship process along with various techniques on how to complete a successful application.

CSU Channel Islands (CSUCI) offers outstanding scholarship opportunities each year. This is an excellent opportunity for you to apply for funding you do not have to pay back. Scholarship awards range between $500 and $10,000. We encourage all students to apply!

Scholarship Application Cycle:
Begins Friday, Jan. 1, 2021, 12:00 A.M. (PST) and
Ends Tuesday, March 2, 2021, 11:59 P.M. (PST)

For more information contact the Financial Aid & Scholarships Office at (805) 437-8530 or scholarships@csuci.edu.