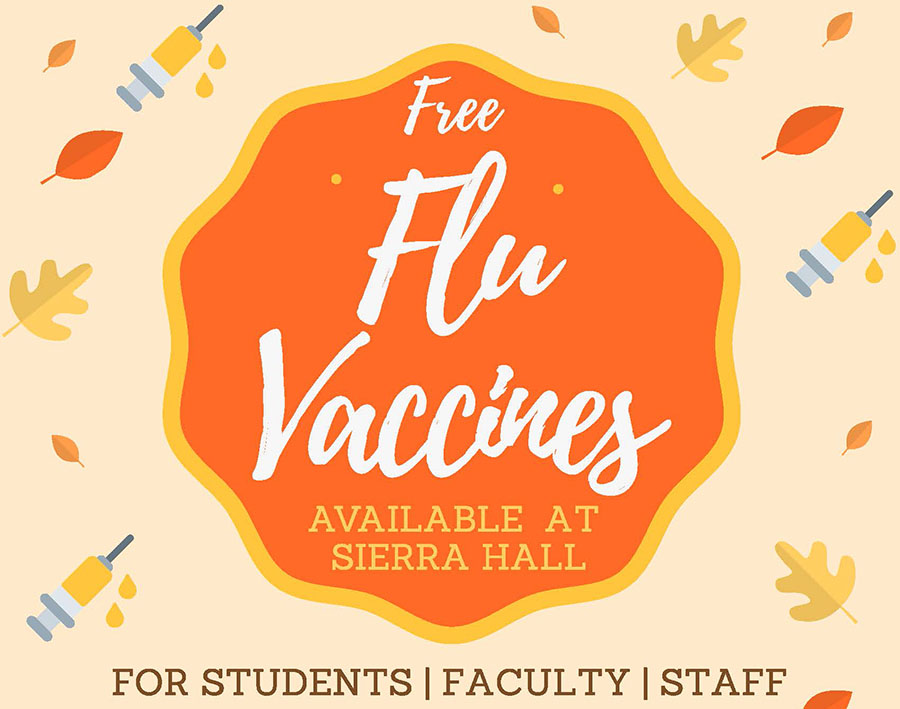 Oct. 7, 2019 - Student Health Services and the Nursing program are collaborating to host the annual Flu Vaccine Clinic. Beginning this month, free flu shots will be available to all CSUCI students, staff and faculty.
There are two dates in October and two dates in November. Please stop by the Sierra Hall lobby on any of the following dates to receive your free flu shot:
Tuesday, Oct. 15 (1p.m. to 3 p.m.)
Thursday, October 17 (9 a.m. to 11:00 a.m.)
Wednesday, November 6 (1 p.m.  to 3 p.m.)
Thursday, November 7 (9 a.m. to 11 a.m.)
For more  information contact Student Health Services at 805-437-8828, student.health@csuci.edu or visit the Student Health Services website.