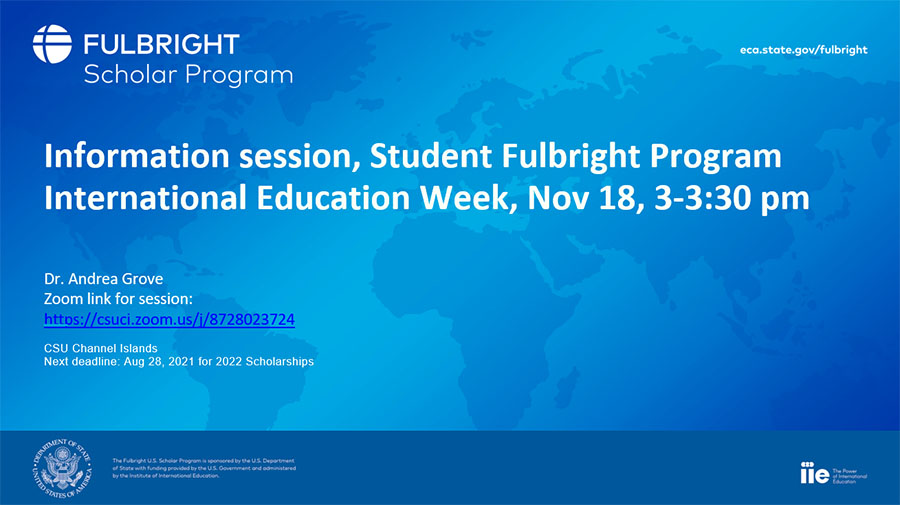 Nov. 9, 2020 -  The latest information session for the Fulbright Scholarship Program will be held on Nov. 18 during International Education Week. 
The session will be held from 3-3:30 p.m. via Zoom and students who are interested in applying to be a Fulbright Scholar are encouraged to attend. The next deadline to apply for a Fulbright Scholarship is Aug. 28, 2021 for 2022 applicants.
For more information contact Andrea Grove at andrea.grove@csuci.edu.