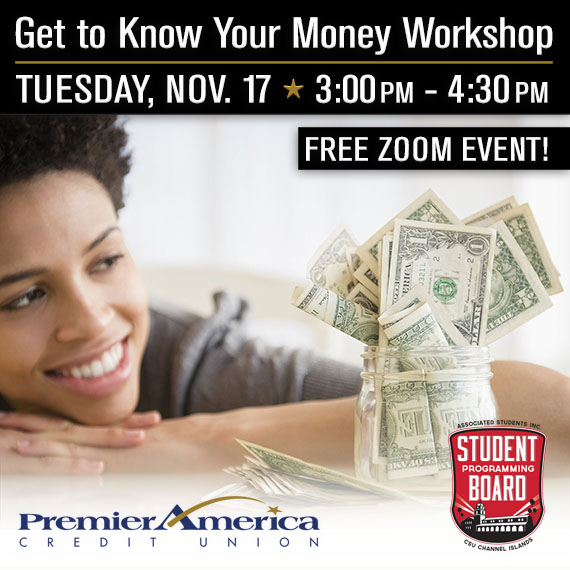 Nov. 13, 2020 - Student Programming Board and Premier America Credit Union present: "Get to Know Your Money."
Join us on Tuesday, Nov. 17, from 3 to 4:30 p.m. for a fun workshop to learn about finances - like how to budget, credit unions vs banks, and more! Play our Kahoot for a chance to win a prize! Register online if you plan to attend; you will confirm attendance by clicking the blue event date on the Student Union LIVE Lounge calendar.

For more information about this or other upcoming SPB events, Visit SPB's Instagram account @ci_spb. Questions? Please email us at asi.spb@csuci.edu.

For more information about Premier America Credit Union, visit their website at https://www.premieramerica.com/home.