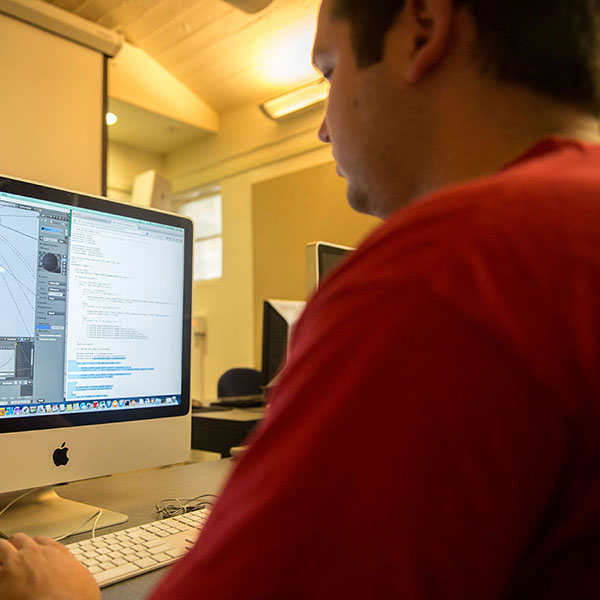 May 25, 2023 — The Academic Advising Center and Extended University are offering an online Graduate Record Exam (GRE) Test Preparation course in May and June.
The six sessions will be held Tuesdays and Thursdays from May 30 through June 15 from 5:30 to 8:30 p.m. on Zoom.
The fee is $100. Recommended textbooks, "The Official Guide to the GRE Revised General Test 2nd Edition" and "1,007 Questions for the New GRE 4th Edition" by The Princeton Review" are not included.
The non-credit course is designed to improve scores and reduce test anxiety. Covered topics include arithmetic, text completion, sentence equivalence and vocabulary; algebra, quantitative comparison and reading comprehension; geometry and analytical writing; and data analysis and verbal review.
Instructor Bill Ackerman, who has a master's degree from the University of Illinois at Urbana – Champaign, has been helping students prepare for the GRE for decades.
The course is open to students and community members.
The GRE is the most common entrance exam for graduate school. It is a broad assessment of critical thinking, analytical writing, verbal reasoning and quantitative reasoning skills.

For more information and registration, visit the Test Prep Session website or contact the Academic Advising Center at advisement@csuci.edu or 805-4337-8571.
The University encourages people with disabilities to participate in its programs, events and activities. If you anticipate needing any type of accommodation or have questions about the physical access provided, please contact the respective area below as soon as possible, but no later than seven business days prior to the event/activity:
CSUCI Students
Disability Accommodations & Support Services: accommodations@csuci.edu
CSUCI Employees
Christine Girardot: christine.girardot@csuci.edu
Members of the Public
Title IX & Inclusion: titleix@csuci.edu