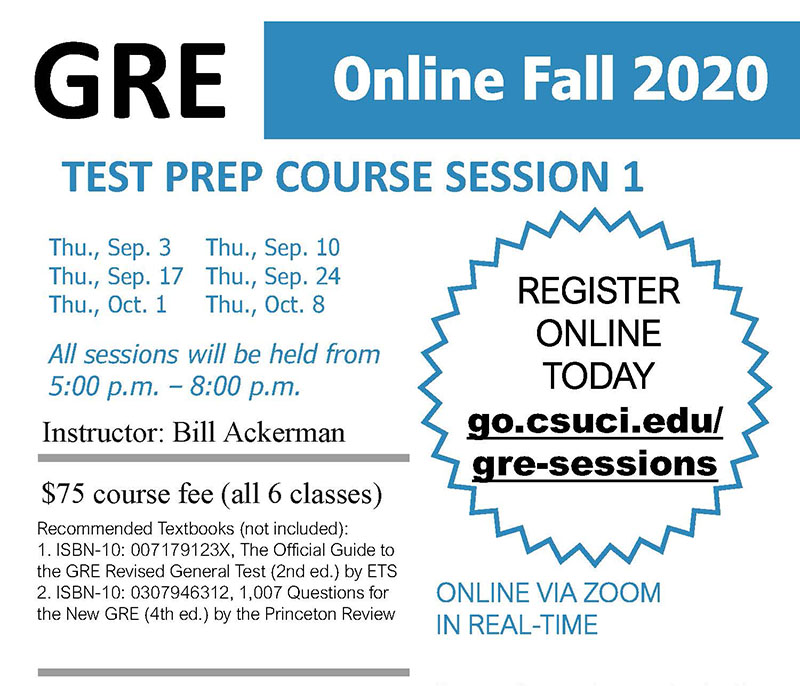 Aug. 31, 2020 - The most common entrance exam for graduate school is the Graduate Record Exam (GRE). The GRE is a broad assessment of your critical thinking, analytical writing, verbal reasoning, and quantitative reasoning skills. This test prep course is offered to help you improve your scores and reduce test anxiety.

The Academic Advising Center and Extended University are pleased to offer the following sessions for GRE Test Preparation:

ONLINE via Zoom
Thursdays | September 3 - October 8 | 5-8 p.m.

Advance registration online is required and a flat fee of $75 is due at the time of registration. Books are not included with the course fee.

For more information visit the Test Prep Sessions website or contact the Academic Advising Center at advisement@csuci.edu.