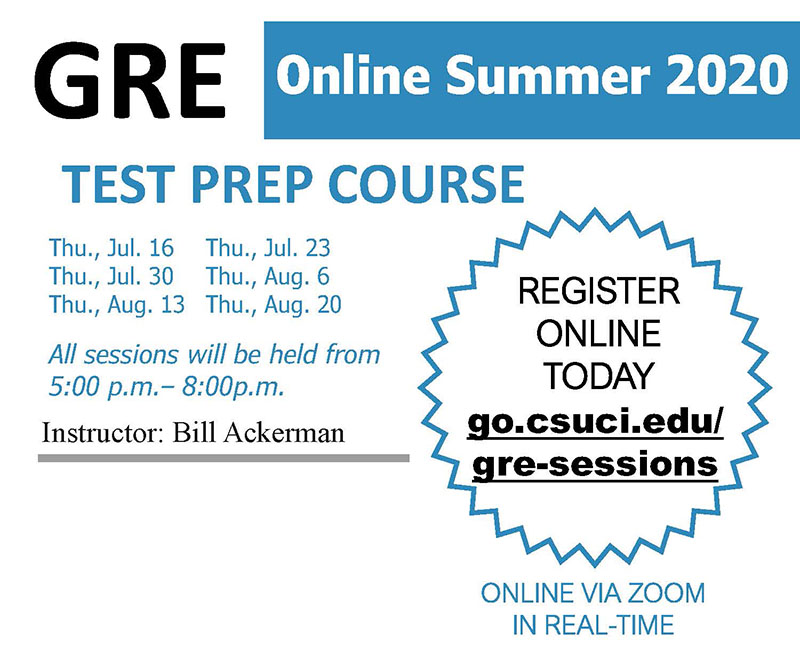 June 22, 2020 - The most common entrance exam for graduate school is the Graduate Record Exam (GRE). This comprehensive test measures students' abilities in verbal reasoning, quantitative reasoning and analytical writing, providing prospective schools with insight for the student's potential for success.

The Advising Center and Extended University are pleased to offer the following online sessions for GRE Test Preparation:

Online, via Zoom
Thursdays: July 16 through August 20
5 p.m. to 8 p.m.

Registration is required and a flat fee of $75 is due at the time of registration.

For more information visit the Advising Center website or contact the Advising Center at advisement@csuci.edu.