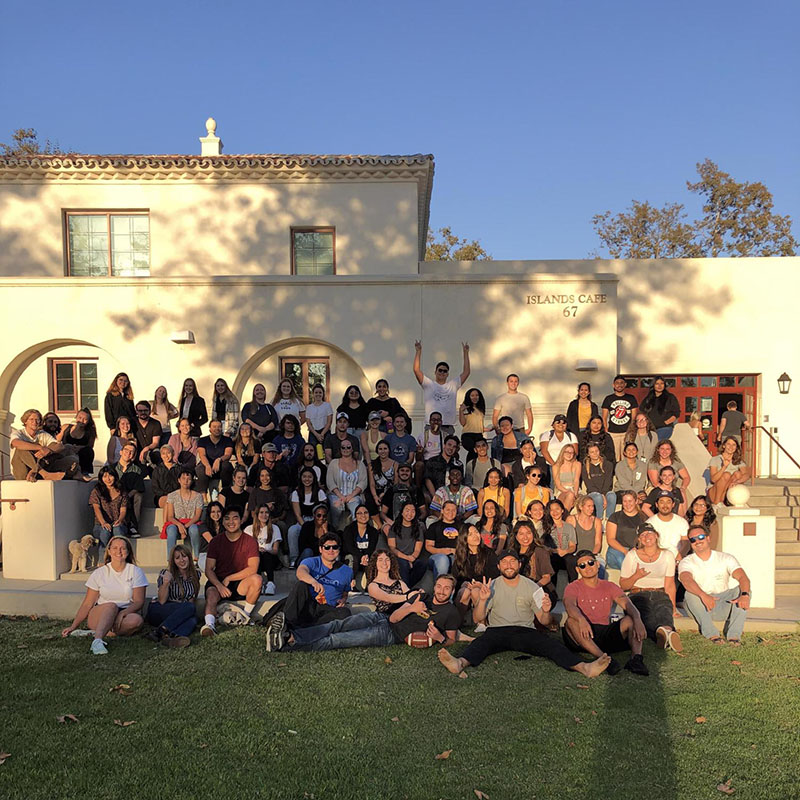 May 18, 2020 - Every year CSUCI recognizes a club for their accomplishments and contribution to the campus community. Please join us in congratulating the Green Generation Club as the recipient of the 2019-2020 Outstanding Student Organization Award!

The Green Generation Club is dedicated to raising environmental awareness on campus and throughout the community. Green Generation works to establish CI as a positive environmental example through the promotion of education and awareness. They advocate for sustainable development and initiating campus environmental programs. They also love to be outdoors so you can catch them on the beach doing clean ups or in the mountains going on hikes!

This past year, we have applauded the Green Generation Club in their efforts to connect students and the CSUCI community. Some of their amazing accomplishments include installing a battery tube in Broome Library and renovating the Therapy Garden.

Contact them on CI Sync and follow them on Instagram @greengenerationcsuci.
We also want to recognize all of the nominees for the Outstanding Student Organization Award:
American Marketing Association
CI Audubon
Circle K International
Gamma Beta Phi Honor Society
Kappa Rho Delta
Zeta Pi Omega
You all make CSUCI great. We thank you for your many contributions to the CI Community!
For more information contact Russell Winans at 805-437-8510 or russell.winans@csuci.edu.