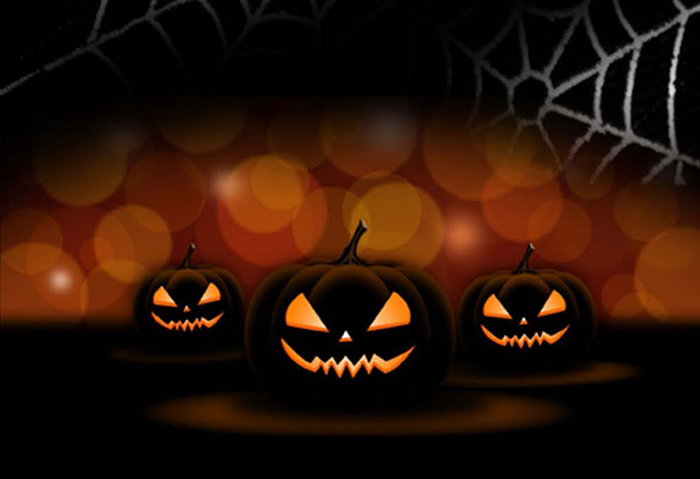 Oct. 4, 2019 – Mark your calendars for this year's Halloween events so you can have some fun and get creative for the spookiest days of the year!
The Biology Program, The Basic Needs Program and Staff Council are pleased to invite you to come carve or decorate a pumpkin on October 30 from 3 to 6 p.m. at Modoc Hall. Join us individually or bring your team for some team building, camaraderie, fun, music and snacks. Pumpkins will be judged from 5 to 5:30 so be sure to get there early enough to create your masterpiece before the judging begins- the top 3 vote-getters will receive a prize!
On October 31, gather your team and participate in the annual Department Halloween Decorating Contest and Individual Costume Contest*. Get your department together, select a theme and sign up by October 24 to be included! A list of participating departments will be posted to the News Center and featured in the Staff Council Newsletter the week of Oct. 28; the e-ballot for voting will open on October 31. Be sure to cast your vote by 8 a.m. on Nov. 1. The top 3 departments will receive a prize.
If you feel like dressing to the nines for Halloween, then be sure to take part in the Individual Costume Contest – submit your photo to Tom Emens by 11 a.m. on October 31. Photos will be placed into an official e-ballot and will be accessible via the News Center or Facebook around noon. Once again, the top 3 vote-getters will receive a prize!
For more information contact Janet Korsmo at 805-437-3163 or janet.korsmo@csuci.edu.
*Photos of all contest participants will be posted on CSUCI social media.