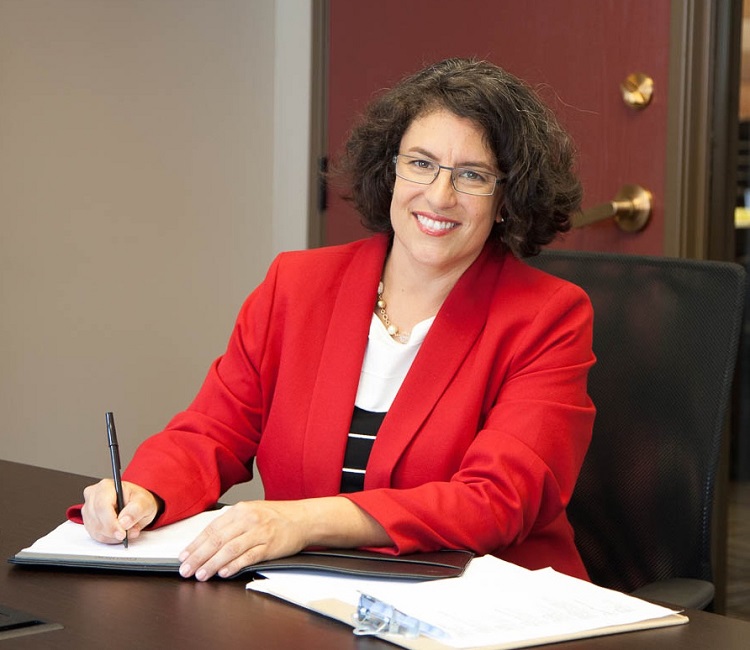 Jan. 8, 2018—Santa Barbara Mayor Helene Schneider is joining the CSU Channel Islands (CSUCI) Advancement team as Regional Director of Development.
Schneider ends her term in office tomorrow, Jan. 9, and begins her new role with CSUCI the following day.
"My role will be connecting people to the University from South Santa Barbara County by working with the Development office and the CI Foundation," Schneider said. "South Santa Barbara County is within the service area of Cal State Channel Islands, but because it's not right in front of us in terms of visibility, it's not as well known. This is the opportunity to create awareness."
Schneider pointed out that CSUCI is a critical component of the three-legged stool that is public higher education: the UC campuses, the city colleges and the CSU campuses, with CSUCI as the closest CSU campus to Santa Barbara. Plus, CSUCI has a campus in Goleta where students can get a degree in Nursing or a Master's in Business Administration.
"Along with a busy Goleta campus, we serve many students and alumni in the Santa Barbara area," said Vice President of Advancement Nichole Ipach. "With her experience serving the city of Santa Barbara, we can't think of anyone better to help us deepen and expand our connections as CSU Channel Islands' new Regional Director of Development."
Students who might be a great fit for CSUCI come from many different circumstances, Schneider said.
"Certainly high school students looking for higher education opportunities," she said. "Cal State Channel Islands might really be the best match for them if they grew up here and went through the local school system."
Schneider said looks forward to working with CSUCI President Erika D. Beck, whom she met just after Beck arrived.
"I think she is an innovative, visionary leader, and when taking on this role with a younger, newer campus, it requires vision," Schneider said of Beck.
Schneider finishes two terms as mayor and two terms on the Santa Barbara City Council. She said she enjoyed a civically active community and hopes to create the same sort of Santa Barbara community engagement with CSUCI.
With a background in both human resources and public service, Schneider joked that she's always been a bit of a "Yente the Matchmaker," referring to the character in "Fiddler on the Roof," because "I enjoy bringing people together to do positive things," she said.