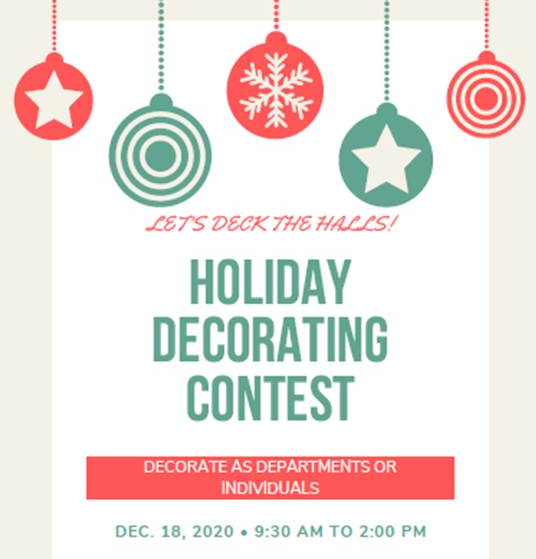 Nov. 18, 2019 - Let's get festive for the holidays! Select a holiday you celebrate or your favorite holiday theme and get to decorating for the first annual Holiday Decorating Contest. 
Get a team together or enter as an individual and spruce up your department, doors, cubicles, desks, work, or break spaces for this festive event. Those who are interested should register online or e-mail Carolyn Shamowski by Friday, Dec. 6.
Judges will visit participating areas on Wednesday, Dec. 18 between 9:30 a.m. and 2 p.m., and votes need to be cast by 8 a.m. Dec. 19. An e-ballot will be distributed by 11 a.m. on Dec. 18 so you can place your vote.
For more information contact Carolyn Shamowski at 805-437-3698 or carolyn.shamowski@csuci.edu.