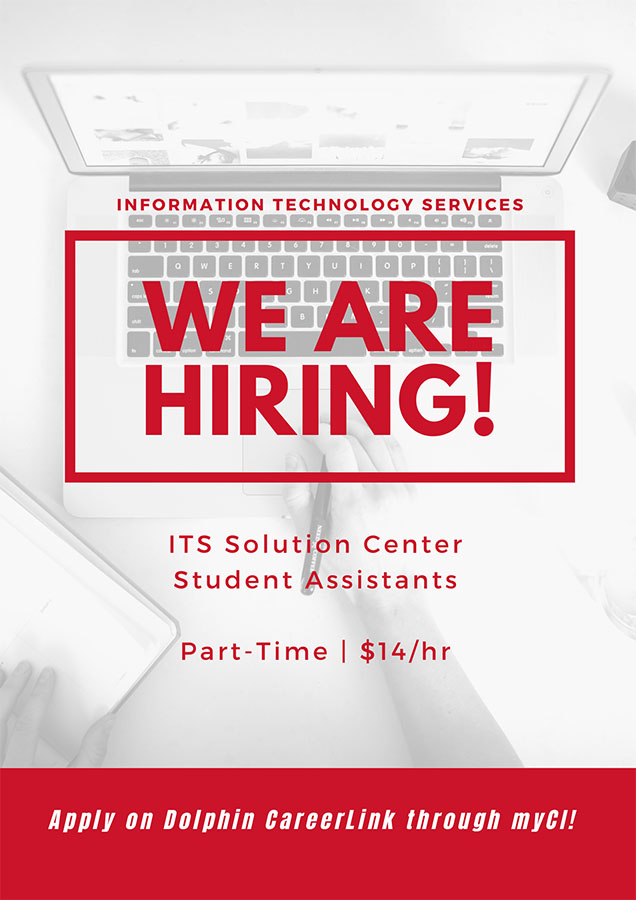 Feb. 4, 2021 – Information Technology Services (ITS) at CSUCI is pleased to announce they are hiring student assistants! Join our team today and gain valuable experience while learning new skills and earning money, all while helping your campus.
We are currently hiring for ITS Solution Center Student Assistants and encourage those who are interested to apply online via Dolphin CareerLink (accessible through myCI).
The field of Information Technology is rapidly growing despite economic turmoil and the ongoing COVID-19 pandemic. A steady increase in hiring means the demand for skilled workers will only grow. This is a great opportunity to add some new skills to your professional toolbox!
For more information contact the ITS Solution Center at 805-437-8552 or visit https://csuci-csm.symplicity.com and look up position ID 39899.