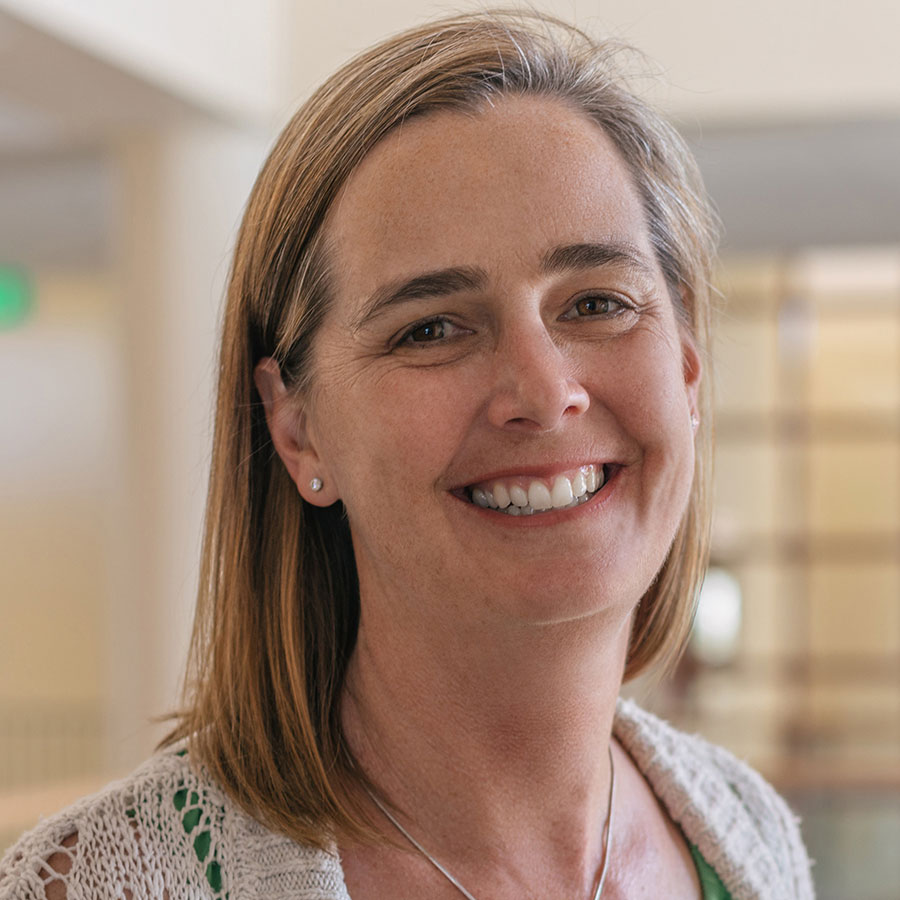 Jan. 10, 2023 - Jill Leafstedt became the Dean of Extended University and Digital Learning on Dec. 16.
Leafstedt, who earned her doctorate in special education and risk studies, joined CSUCI's faculty in 2002 as a Lecturer in the School of Education and moved into a tenure track position the next year. Her early years were focused on establishing CSUCI's special education programs, and she researched early reading intervention for bilingual learners and effective practices for teacher preparation.
She went on to become the inaugural Executive Director of Teaching & Learning Innovations and later Associate Vice Provost for Teaching and Learning Innovations & Faculty Development. Under her leadership, the campus received the New Media Consortium Center of Excellence Award for innovative approaches to academic technology and faculty support and was one of 10 universities in the nation to garner an inaugural Virtual Innovation Award: Excellence in Delivering Virtual Student Services. The latter award recognized the University's imaginative efforts with the Ekhobot chatbot and the "Learning Online 101" micro-course during the COVID-19 pandemic.
While serving as Interim Dean, Leafstedt developed efficient processes that improved student experiences, worked to create financial transparency for Extended University, opened new opportunities for study abroad and increased international student applications.