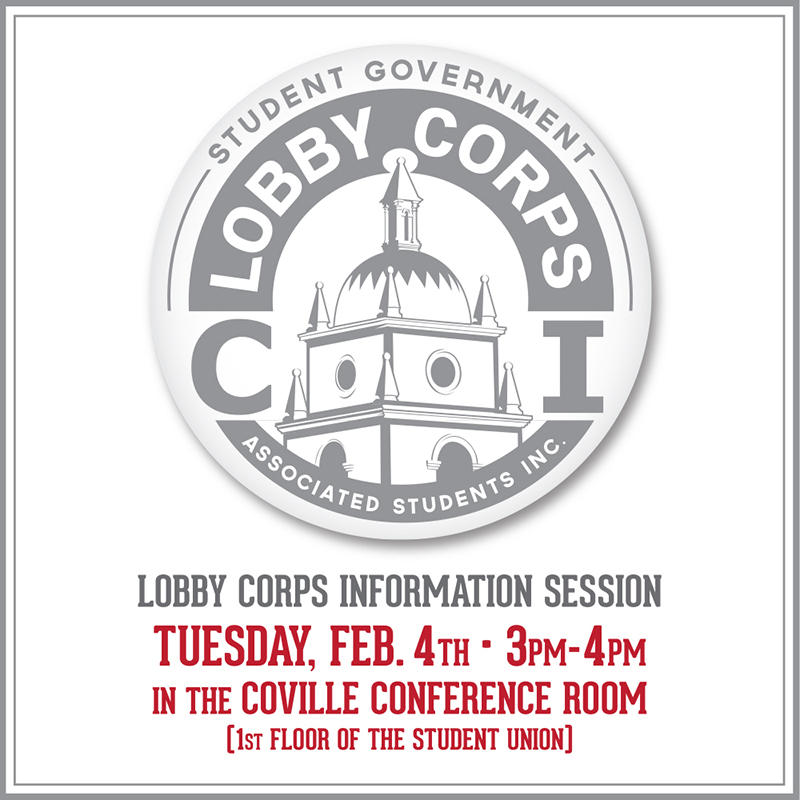 Jan. 29, 2020 - Do you want to get involved? Do you want to use your voice? Lobby Corps is currently looking to train students who will advocate for student-related issues at the local and state level.
Student Government invites you to attend our upcoming "Lobby Corps Information Session" on Tuesday, Feb. 4, from 3 p.m. to 4 p.m. in the Coville Conference Room which is located on the first floor of the Student Union.

All applicants interested in being a part of Lobby Corps must complete an online application by 5 p.m. on Feb. 5. Applications are available online at: studentgov.csuci.edu.

For more information, contact Sara Ruiz, Student Government President, at sara.ruiz430@csuci.edu or call (805) 437-2734. You can also visit the Student Government office on the 2nd floor of the Student Union, Room 2019.