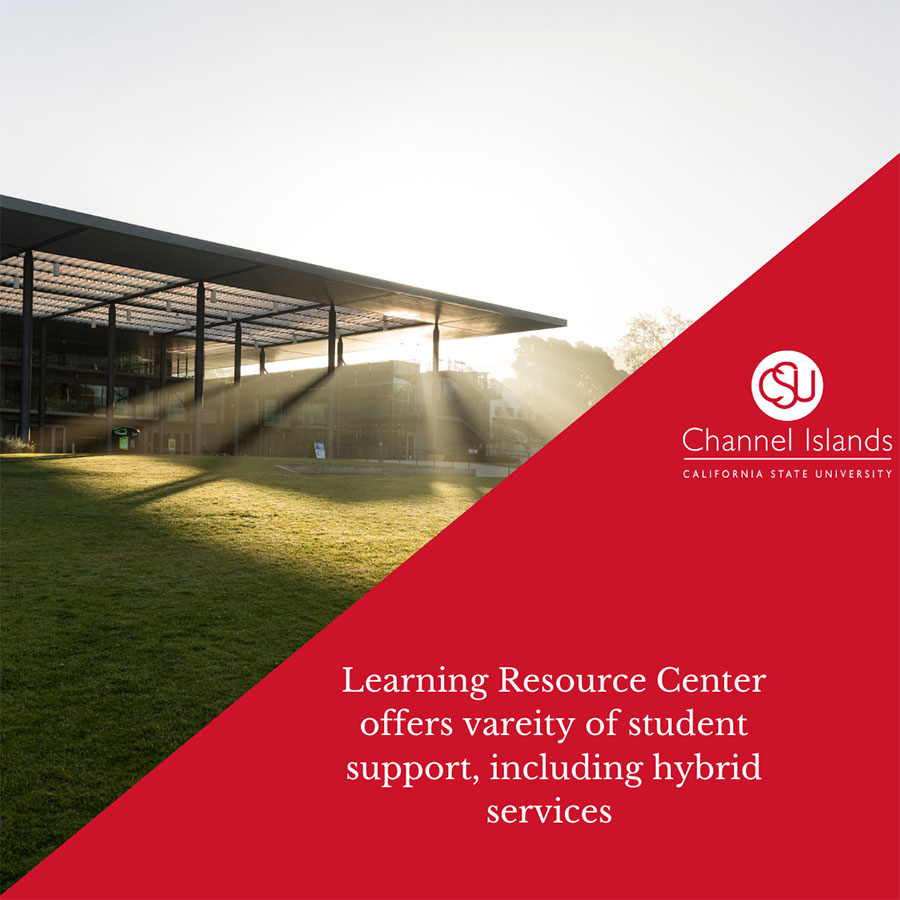 Sept. 21, 2022- The Learning Resource Center (LRC) is thrilled to be back for fall semester! The LRC continues to offer hybrid services this fall with in-person and online Center hours, and more than 50 peer educators are ready to support a wide array of subject areas for visitors. Read on to learn more about what the LRC will offer this fall.
Events
A return to in-person programming means welcoming the campus community back to events in the Center in the Broome Library. Save the date and stop by Nov. 1 or 2 between 10 a.m. and 4:30 p.m. to celebrate the Day of the Dead with a community altar, activities, cultural lessons, and more! In December, we want to make sure you're not too stressed with finals, so be sure to swing by and give your brain a break with a free plant kit, free coffee and tea, and create a study schedule to alleviate test stress and anxiety.
Faculty Support for Students
Over the summer, fourteen faculty members participated in the Embedded Peer Education Collaborative Faculty Institute. This unique opportunity allowed faculty members to engage with embedded peer mentors to focus on best practices, active learning strategies, and other tools to best support student success. This professional development opportunity will be offered again in Summer 2023!
The LRC is pleased to welcome Math Faculty Liaison Brook Ernest, Ph.D., who will lend her expertise to help serve students and lead the Math MINDS program, supporting first-year students' success in quantitative reasoning courses.
Peer Mentor Ambassadors
LRC Peer Mentor Ambassadors are now available for appointments! Get the support you need by working with a PMA to receive one-on-one academic mentoring, coaching, learn time management skills, and academic success planning.
Be sure to check out the LRC's latest newsletter to stay up to date on all of their services, news, and events!
For more information contact Brook Masters at brook.masters@csuci.edu.
The University encourages persons with disabilities to participate in its programs, events and activities. If you anticipate needing any type of accommodation, or have questions about the physical access provided, please contact the respective area below as soon as possible, but no later than seven (7) business days prior to the event/activity: 
CSUCI Students
Disability Accommodations & Support Services: accommodations@csuci.edu
CSUCI Employees
Human Resources: angela.portillo@csuci.edu
Members of the Public