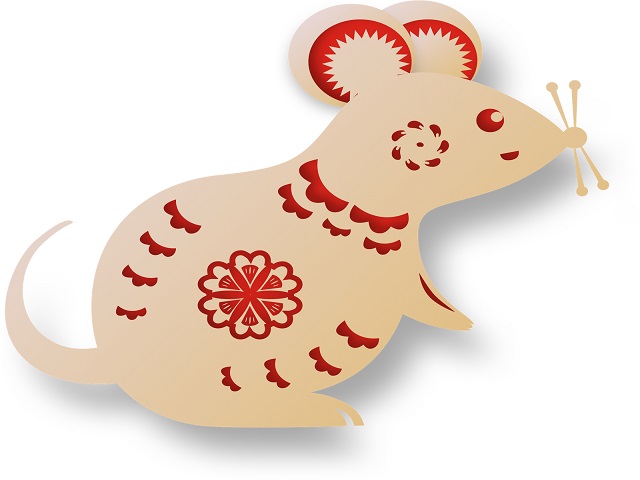 Camarillo, Calif., Feb 5, 2020 — The Chinese Year of the Rat should be a year of success and abundance, according to CSU Channel Islands (CSUCI) History Lecturer P. Scott Corbett, Ph.D., who has taught in China and teaches Chinese history. 
"It's supposed to be a propitious year, good for wealth and surplus," Corbett said. "This is based on the rat's ability to reproduce." 
CSUCI will honor many of the cultures that observe the Lunar New Year with an inaugural celebration on Tuesday, Feb. 11 from 12 to 2 p.m. in the Grand Salon on campus. 
The public, students and campus members are invited to the free event, which will include food and customs from China and other cultures on the other side of the world including India, Japan, the Philippines, the Middle East and more.
Guests can participate in origami, calligraphy, henna, various games or learn to make Chinese dumplings or red envelopes.
"The Chinese traditionally eat dumplings during the Lunar New Year," Corbett said. "It was a common household food available to people of all socioeconomic groups. And it was such a phenomenally communal thing. One person would stuff the dumpling and someone else would fold it. Every time I've been involved in dumpling making, there have been these long, involved conversations. It's that sort of thing."
Red envelopes are traditionally used for gifts of money to friends, relatives or newlyweds in Chinese culture. The color red is considered lucky and to ward off evil.
"Monsters are supposed to be afraid of the color red," said Associate Vice President and Dean of International Programs and Extended University Osman Ozturgut. "That's why the Chinese have drums, fireworks and red lanterns."
Ozturgut said CSUCI's International Programs office is putting on the inaugural Lunar New Year gala to expose students and the public to a diversity of cultures.
Student performances will include a presentation from CSUCI's Belly Dance Club and K-pop music from CSUCI's "Kake Pop" group.
There will also be a "lifelong noodle" demonstration to show students how to use affordable ingredients to make culturally significant foods for the holidays. The noodle demonstration reflects the spirit of CSUCI's Basic Needs program, which assists students with food, housing, and financial security assistance.
For more information visit: https://www.csuci.edu/cia
Limited parking is available on campus with the purchase of a $6 daily permit; follow signs to the parking permit dispensers. Free parking is available at the Camarillo Metrolink Station/Lewis Road with bus service to and from the campus.  Riders should board the CSUCI Vista Bus to the campus; the cash-only fare is $1.25 each way. Buses arrive and depart from the Camarillo Metrolink Station every 30 minutes from 7 a.m. to 10 p.m. Monday through Friday. For exact times, check the schedule at www.goventura.org.