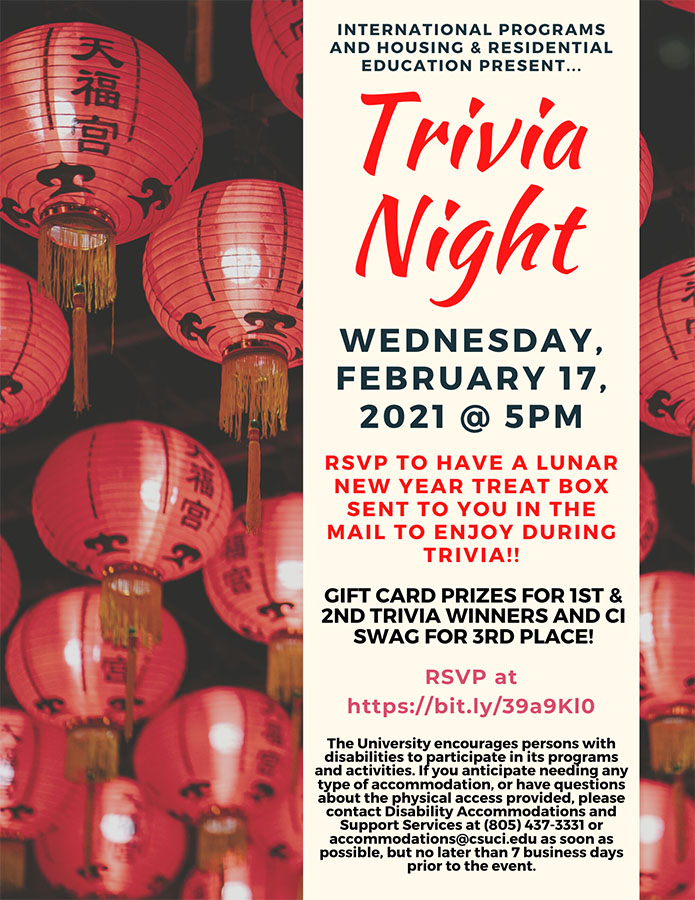 Feb. 4, 2021 - Join Housing & Residential Education, International Programs and the University Experience Program for a fun night of Lunar New Year and study abroad trivia!
Test your knowledge and learn something new while having a chance to win some great prizes! Gift card and CSUCI Swag prizes will be awarded for 1st, 2nd and 3rd place! 
RSVP in advance to have a Lunar New Year snack pack sent to you in the mail to enjoy during trivia. We hope to see you there!
For more information contact Venessa Griffith at venessa.griffith@csuci.edu.