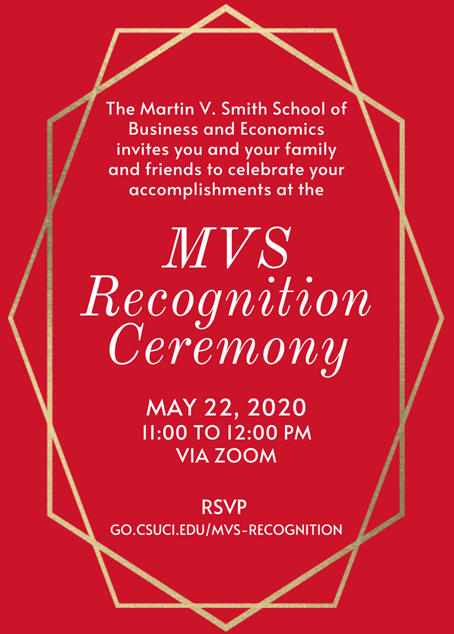 May 20, 2020 - On Friday, May 22 at 11 a.m., the MVS School of Business & Economics faculty, students, and community supporters will gather (virtually) to celebrate our outstanding MVS School students, one MVS School alumni, and one MVS School staff/faculty member.
The MVS Medal of Excellence recognizes upper-division students who have demonstrated high academic achievement, engagement in campus/community activities, and potential for future success within their field of study.
Please RSVP if you plan to attend.
Congratulations to all of our MVS School of Business & Economics grads!
For more information contact Susan Andrzejewski at susan.andrzejewski@csuci.edu.