Aug. 28, 2017 - As the fall semseter begins, CSUCI is pleased to welcome 19 new tenure-track faculty members and 36 new lecturers to the campus.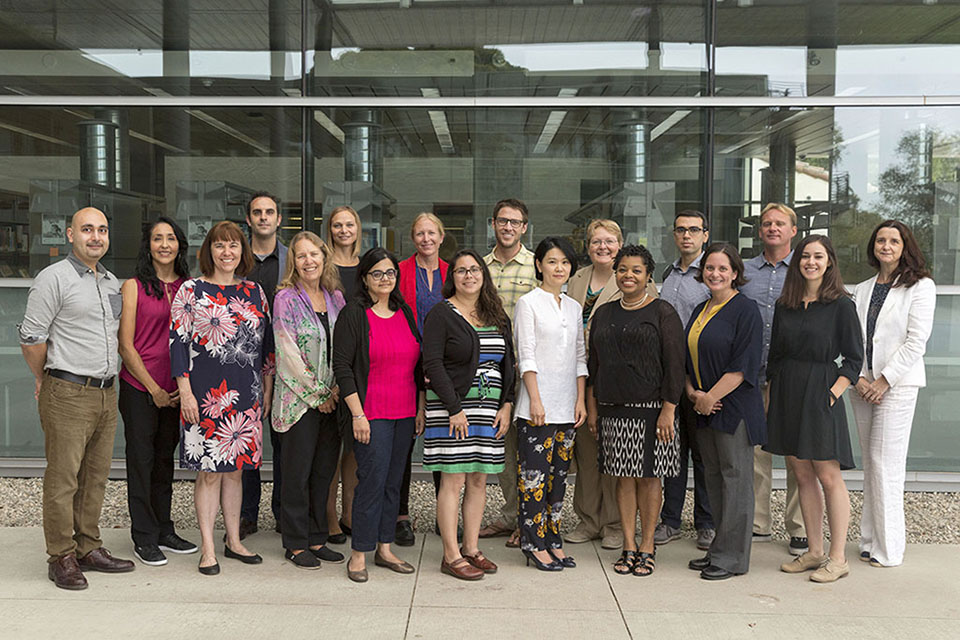 1st row (l-r): Dana Baker (Political Science), Lynette Landry (Nursing), Parul Malik (Communication), Nina Clements (Library), HyeSun Lee (Psychology), Raquel Baker (English), Talya Drescher (Education), Jacqueline Reynoso (History). 
2nd row (l-r): Houman Dallali (Mechatronics), Theresa Avila (Art), Gareth Harris (Biology), Kara Naidoo (Education), Marianne McGrath (Art), Dan Reineman (ESRM), Cynthia Sherman (Business), Taylin Yalcin (Business), Lance Nolde (History), Maria Ballesteros-Sola (Business).
*Not pictured: Nicholas Centino (Chicana/o Studies)