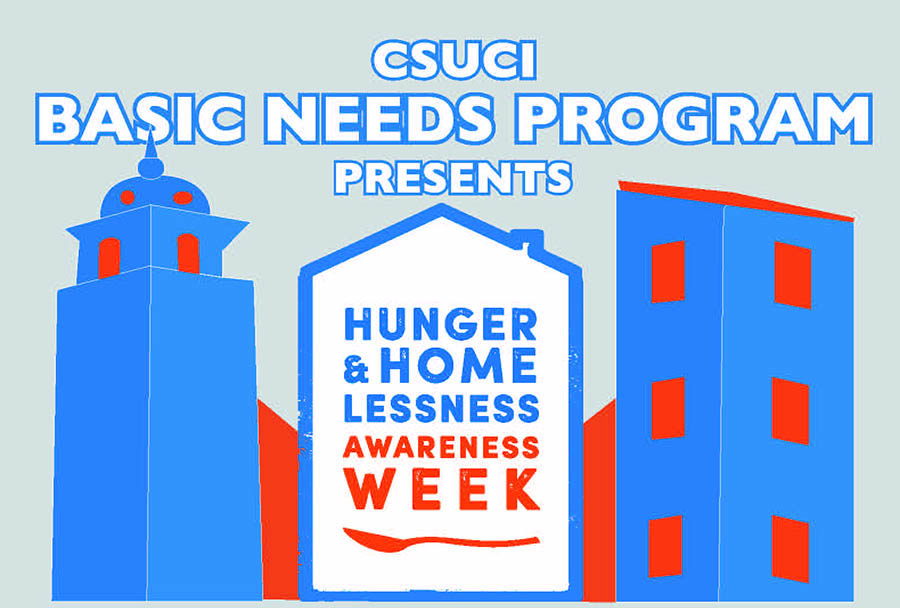 Nov. 7, 2018 - Each year, the week before Thanksgiving, National Hunger & Homeless Awareness Week (HHAW) is held to share compassion and draw attention to those in our community who may be experiencing hunger and/or homelessness. This year, CSUCI will recognize HHAW Nov. 13 through 16 and is pleased to partner with the rest of the nation to draw attention to the issues college students are facing with hunger and homelessness. 
There will be four events to promote awareness of HHAW and provide access to resources for students in need.
Tuesday, Nov. 13, 12 to 1:30 p.m.: Guest Speaker Jevon Wilkes in the Student Union Lighthouse Café; Jevon is a CSUCI alumni and serves as the Interim Executive Director for the California Coalition for Youth  
Wednesday, Nov. 14, 11 a.m. to 3 p.m. : Resource Fair at the Central Mall; come out and connect with campus and community resources
Thursday, Nov. 15, 4 to 7 p.m.: Dolphin Thanksgiving Dinner in the Santa Rosa Village Community Room; open to ALL CSUCI students (first come, first served)
Friday, Nov. 16, 10 a.m. to 3 p.m.: CalFresh Food Application Assistance in Arroyo Hall (the first 50 people to apply get a FREE CSUCI can opener)
For more information contact Alicia Milanowski at 805-437-2657 or alicia.milanowski@csuci.edu.