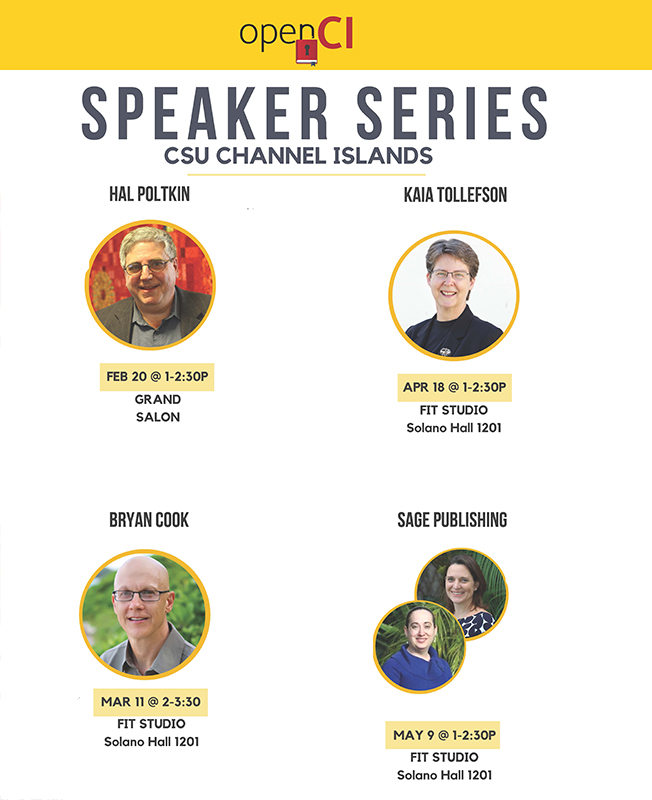 Feb. 11, 2019 - Teaching and Learning Innovations is pleased to host the inaugural openCI Speaker Series this semester, featuring presentations and discussions on the Open Educational Resources (OER) movement, open science practices, Allies for Education, and the changing scholarly communication market.
The series will kick off on Wednesday, Feb. 20 from 1 to 2:30 p.m. in the Grand Salon with Hal Plotkin. He will share from both his personal and professional experience about the history of Creative Commons and the ethical implications of no-cost course materials in higher education. Hal was a first-generation college student who went on to become a founding member of NPR's Marketplace in 1987 and a Senior Policy Advisor of Education for President Barack Obama from 2000-2014. 
More recently, Mr. Plotkin has served as the Senior Open Policy Fellow at Creative Commons USA from 2014-2016 and is currently a consultant to Civic Nation's College Promise project, which promotes increased access to higher education for historically underserved student populations.
Please RSVP if you plan to attend.
For more information contact Jacob Jenkins at 805-437-3772 or Jacob.jenkins@csuci.edu.