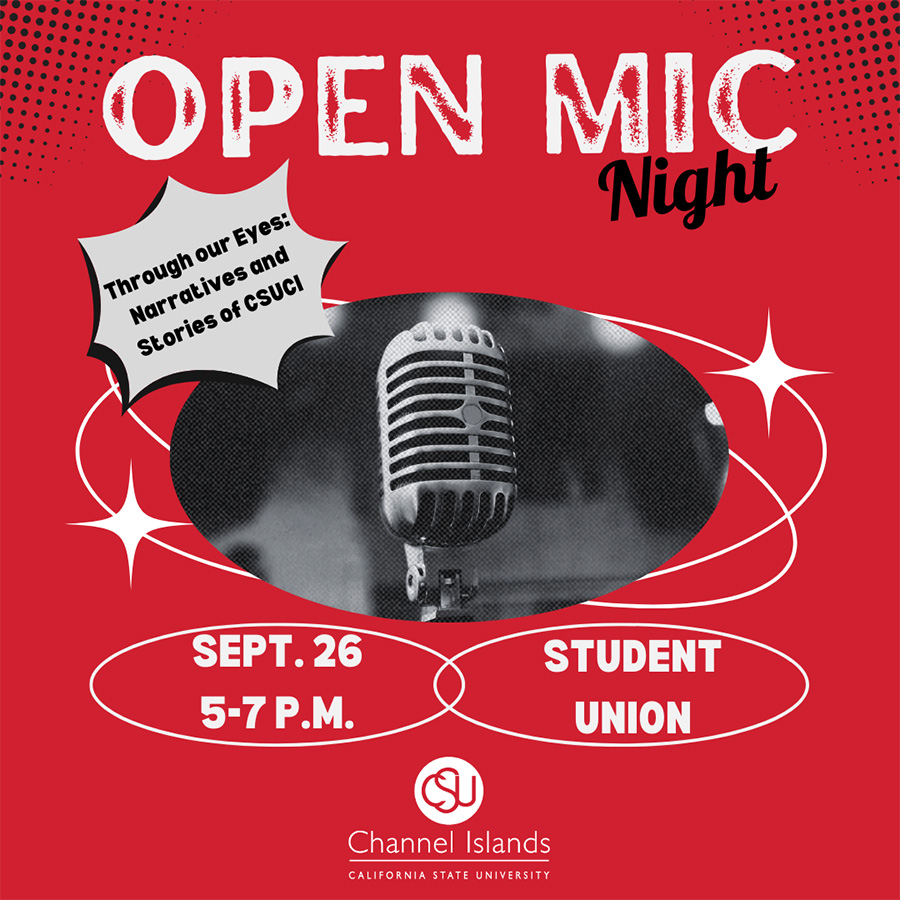 Sept. 14, 2023 - In collaboration with this year's Campus Reading Celebration event honoring Javier Zamora and his memoir "Solito," the Writing & Multiliteracy Center is proud to announce this semester's Open Mic event!
This year's event will bring stories straight from the CSUCI community as we come together for an evening of stories, art, music, and creative works.
Open Mic: Through our Eyes: Narratives and Stories of CSUCI will be held on Tuesday, Sept. 26 from 5 to 7 p.m. in the Student Union café area.

Light refreshments will be served!
For more information contact Cristal Gamez at 805-437-3290 or cristal.gamez@csuci.edu.
The University encourages people with disabilities to participate in its programs, events and activities. If you anticipate needing any type of accommodation or have questions about the physical access provided, please contact the respective area noted below as soon as possible, but no later than seven (7) business days prior to the event/activity:
CSUCI Students
accommodations@csuci.edu
CSUCI Employees and Members of the Public
angela.portillo@csuci.edu