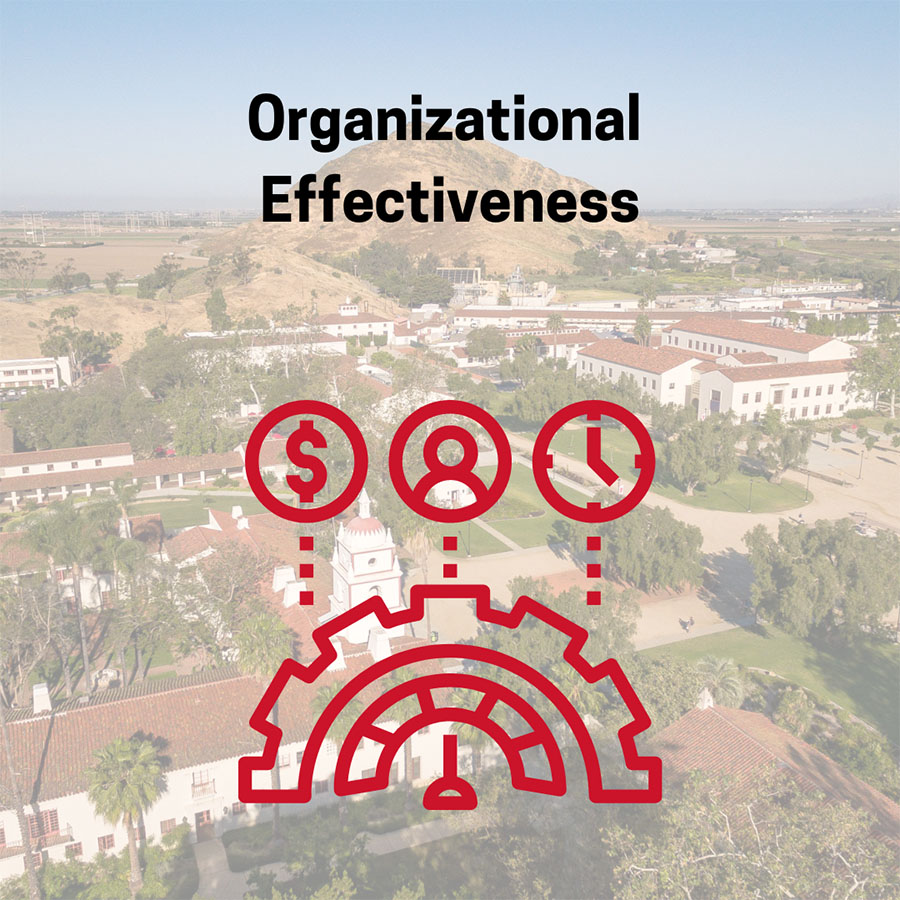 March 24, 2021 – As we head toward the end of another academic year, employees are invited to reflect on and catalog any Efficiency Savings they and their team have made since last July.
The one thing we have learned in the past eight months is that change is inevitable and we know how hard everyone has worked to adapt. The Organizational Effectiveness (OE) office wants to make sure your achievements are known and celebrated!
Please submit any process improvements and efficiency savings your team has developed to the OE office so we can include them in the annual report about the work being done at CSUCI. Examples of this work include:
Saving money and time
Decreasing and removing manual processes
Standardizing and/or centralizing processes
Reducing steps in a process to eliminate duplication and speed up completion
Replacing paper documents and/or processes with digital tools (think Adobe Sign)
If you have details to share but are unsure of where to begin and how to convert them into measurable data, reach out – the OE office is here to help!
For more information contact Brian Lindgren at brian.lindgren@csuci.edu.