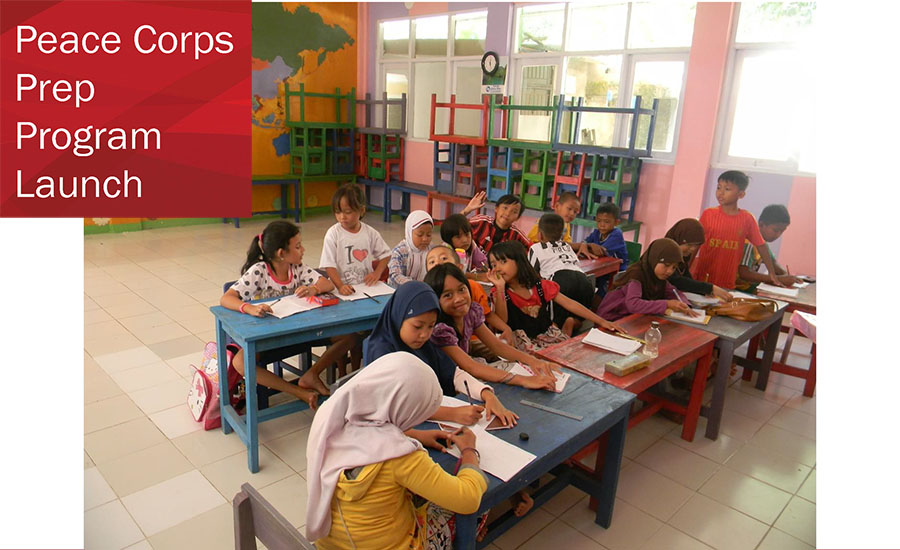 Oct. 9, 2019 - On Wednesday, October 16 from 6 to 7:30 p.m. in Ojai Hall 1986, the Center for International Affairs will host an upcoming information session for the Peace Corps Prep Program at CSUCI. 
This session will provide an opportunity to learn about joining a community of like-minded students interested in international service and earning a certificate from the Peace Corps that will prepare you for the Peace Corps application process. The PC Prep experience goes beyond the Peace Corps, preparing you for global, national, and even local careers in service, education, business, health, and intercultural relations.
Attendees will hear from CSUCI alumni who have served, our regional Peace Corps recruiter, Dr. Sakeena Ali, and PC Prep Program Coordinators Andrea Grove, Ph.D., and Chris Scholl, Ph.D. 
For more information contact Andrea Grove at andrea.grove@csuci.edu.