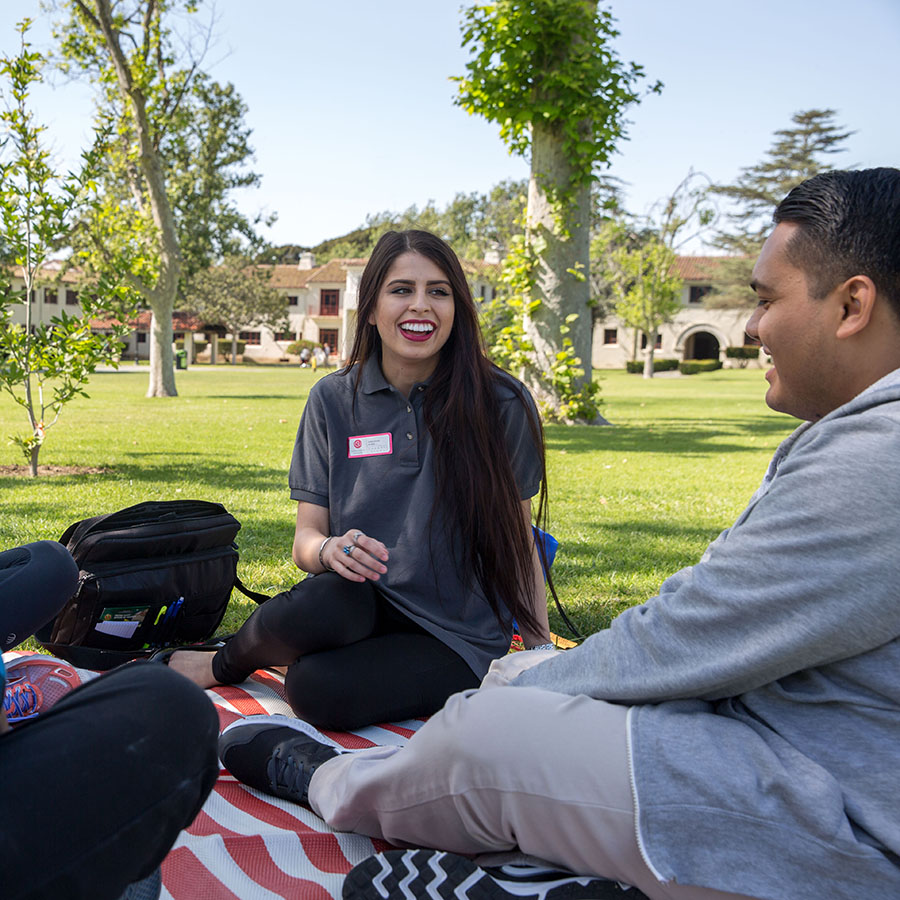 March 3, 2023 — CSUCI's Peer Education & Equity Programs (PEEP) is recruiting student assistants for the 2023-24 academic year.
Pop Into the PEEP Space in El Dorado Hall on Thursday, March 9, from 1 to 3 p.m. to tour, connect with current mentors and receive application support. Free popcorn will be available. The event was not designed for children, but students can bring them.
Information about the various on-campus jobs, application process, and orientation and training dates are available on the PEEP website.
Interested students also are welcome to participate in virtual information sessions. The first will be on Tuesday, March 7, from 10 to 11 a.m. on Zoom. The second is scheduled for Monday, March 13, from 6 to 7 p.m. PEEP is hiring for multiple positions, and most will require multiple people.
PEEP is a collection of programs in which peers help peers to navigate college transition, foster a sense of belonging, promote engagement in campus culture, build networks and empower students to use resources that support success. The goal is to close equity gaps by increasing academic success and retention so that students can persist to timely graduation.
For more information, contact Angie Stamos at angie.stamos@csuci.edu or 805-437-2758.
The University encourages people with disabilities to participate in its programs, events and activities. If you anticipate needing any type of accommodation or have questions about the physical access provided, please contact the respective area below as soon as possible, but no later than seven business days prior to the event/activity: 
CSUCI Students
Disability Accommodations & Support Services: accommodations@csuci.edu
CSUCI Employees
Christine Girardot: christine.girardot@csuci.edu
Members of the Public
Title IX & Inclusion: titleix@csuci.edu