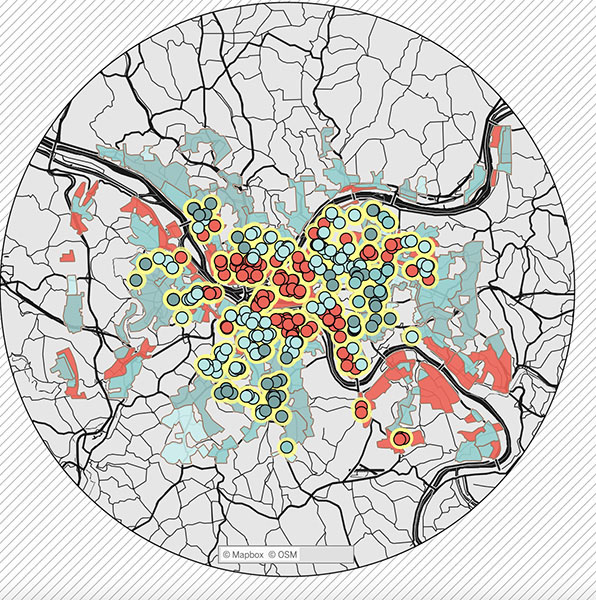 Nov. 17, 2022 - Registration is open through Friday, Feb. 3, for the third annual Plot-A-Thon data-visualization festival.
The hybrid team-based competition introduces students to the data-visualization process using one of four application tools -- Python, Excel, Tableau or R.
Students from any major are welcome to participate in the competition. No experience is needed, and there is a Canvas page to help students download the tools and learn to use them to prepare for the competition.
Team members will meet each other at the kickoff on Feb. 16. The competition is on Feb. 24 from noon to 6 p.m. and on Feb. 25 from 9 a.m. to 4 p.m. with an option to stay overnight. Students can compete person in the Broome Library or virtually.
Faculty will lead refreshers on data cleaning and using the programs. Tutors will provide support, and keynote speakers in various industries will share how they work with data visualization. Meals and snacks will be provided. Students can sign up for the competition and events or just the events. Winners receive a cash prize and a badge to display on LinkedIn.
RSVP on the reservation page. For more information, visit the website or contact Leslie Cortes in CI Solutions at leslie.cortes390@myci.csuci.edu.

The University encourages people with disabilities to participate in its programs, events and activities. If you anticipate needing any type of accommodation, or have questions about the physical access provided, please contact the respective area below as soon as possible, but no later than seven (7) business days prior to the event/activity: 
CSUCI Students
Disability Accommodations & Support Services: accommodations@csuci.edu
CSUCI Employees
Human Resources: angela.portillo@csuci.edu