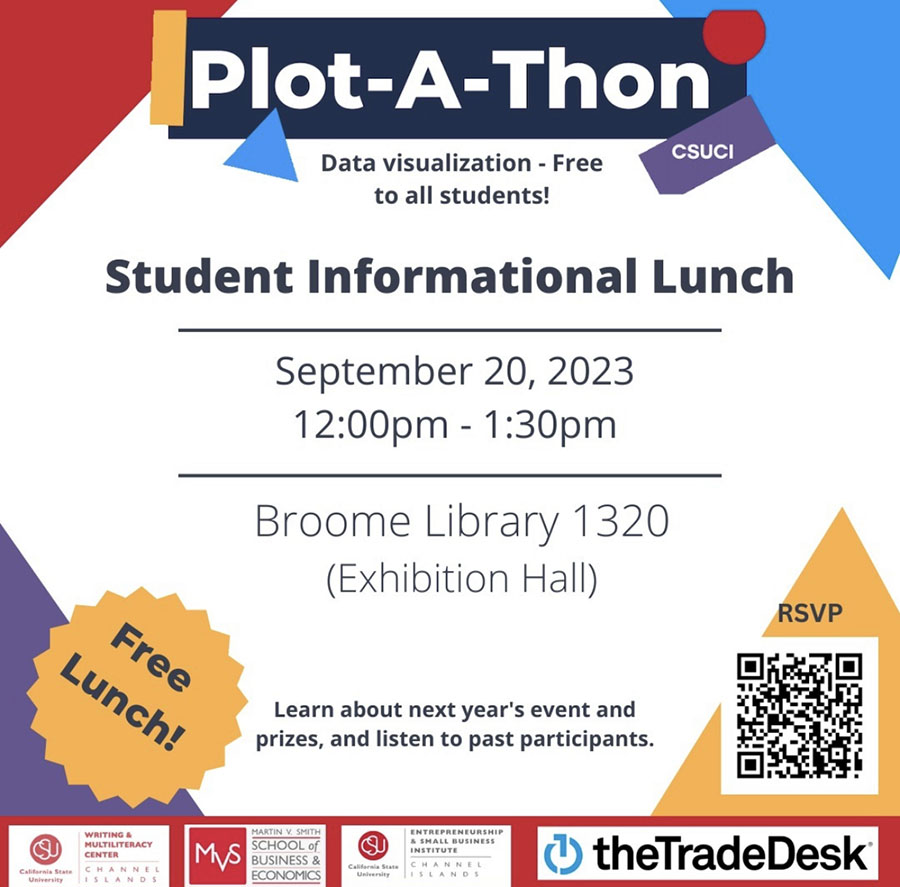 Sept. 13, 2023 – Join us on Wednesday, Sept. 20 from noon to 1:30 p.m. in Broome Library 1320 for a free lunch and to learn about the upcoming Plot-a-Thon event.
The Plot-A-Thon is an annual data visualization festival that is open to students of all majors and challenges them to take data and present it in a way that is easy to understand for people who don't regularly work with data. The festival is an awesome opportunity to get data-visualization skills, network, and compete to win awesome prizes!

Please register online if you plan to attend the information lunch session.
For more information contact Sohui Lee at plotathon@csuci.edu.


The University encourages people with disabilities to participate in its programs, events and activities. If you anticipate needing any type of accommodation or have questions about the physical access provided, please contact the respective area noted below as soon as possible, but no later than seven (7) business days prior to the event/activity:
CSUCI Students
accommodations@csuci.edu
CSUCI Employees and Members of the Public
angela.portillo@csuci.edu