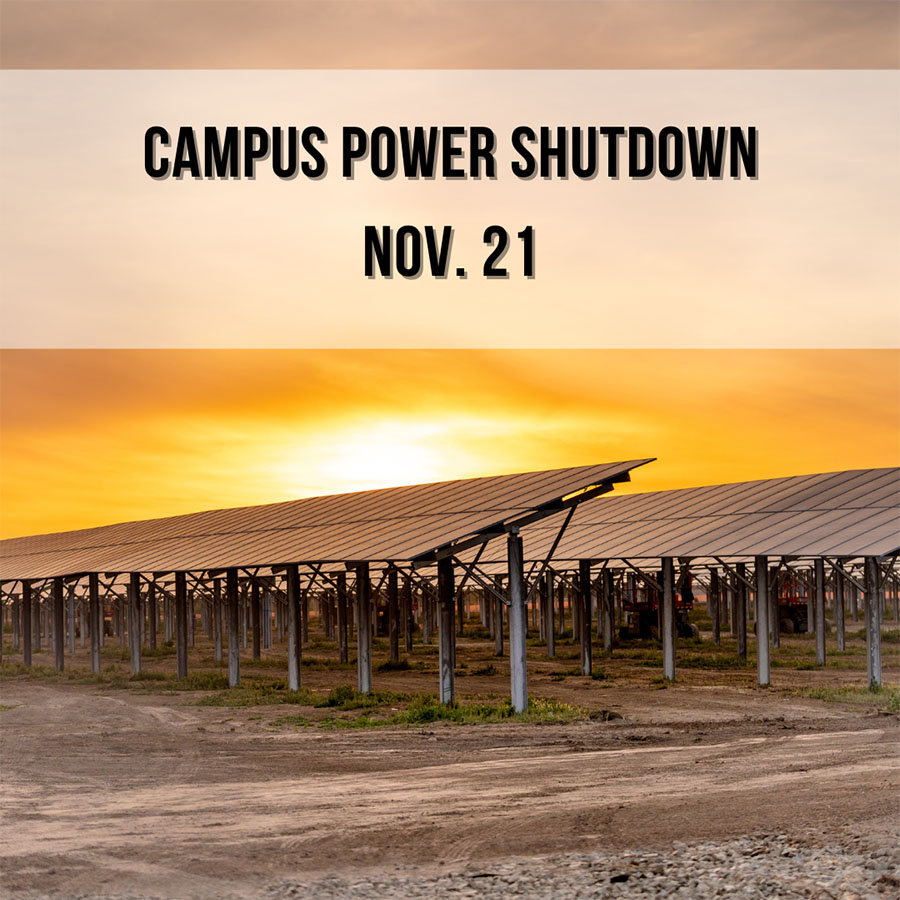 Nov. 17, 2021 - Facilities Services is bringing solar energy to our campus through a Photo Voltaic (PV) Project. The solar array has been built in a 14-acre area visible from Lewis Road and University Drive. 
On Sunday, Nov. 21, there will be an all-day power shutdown to connect to the campus electrical grid. The outage will occur from 8 a.m. to 5 p.m.  Facilities Services has worked with various areas across campus for specific requirements and will be providing generator power to those that will be negatively impacted by the temporary loss of power.
Please note that the Broome Library will not be open for in-person services on Sunday. However, Library reference services and research support will be available online via chat, email and consultations. Please refer to the Library links below for ways to connect for services. Weekend online tutoring service schedules remain unchanged. Check the Learning Resource Center and Writing & Multiliteracy Center websites for additional information.
Additionally, in preparation for this outage, we strongly suggest that you power off your computers and any other electric-powered equipment (e.g., printers, desk lamps) at the end of your workday before the scheduled maintenance.  
For  more information contact Terry Tarr at terry.tarr@csuci.edu.