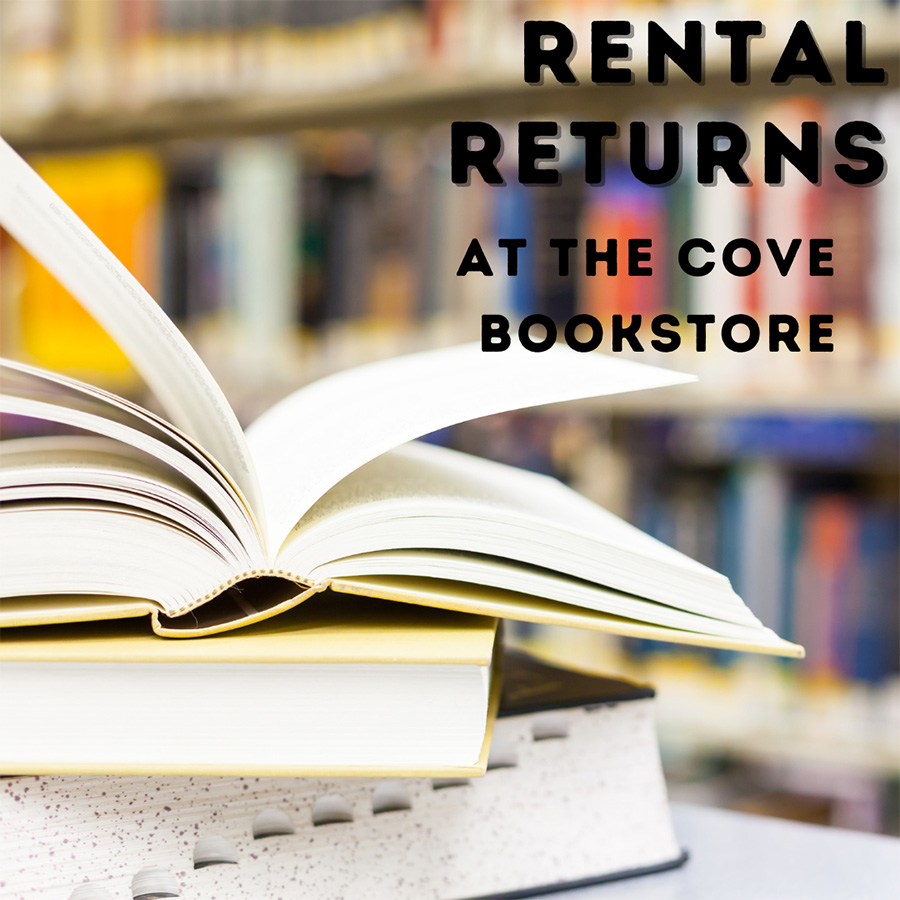 May 12, 2023 - All spring 2023 rental textbooks are due back at The Cove Bookstore by the end of the day Friday, May 19.
Books may be returned in-person or be sent in via courier service (UPS, FedEx, USPS, etc.). If you are mailing books in, please include your account information (name, email, phone number) in the packaging and ship parcels to 45 Rincon Drive Suite 102B, Camarillo, CA 93012.
A friend or family member may also bring the books in, so long as they have the account information to check them in.
The Cove Bookstore will be open from 9 a.m. to 4 p.m. May 15 through 19, so stop by during that time to return your rentals before the deadline. Rentals must be returned directly to the bookstore. They cannot be returned to the library or library return boxes - we will not receive them and this will result in you being fined.
If you have decided to keep your rental textbooks, please contact  The Cove Bookstore to learn how to convert your rental into a purchase.
For more information contact The Cove Bookstore at 8085-482-5456 or 0591mgr@follett.com.