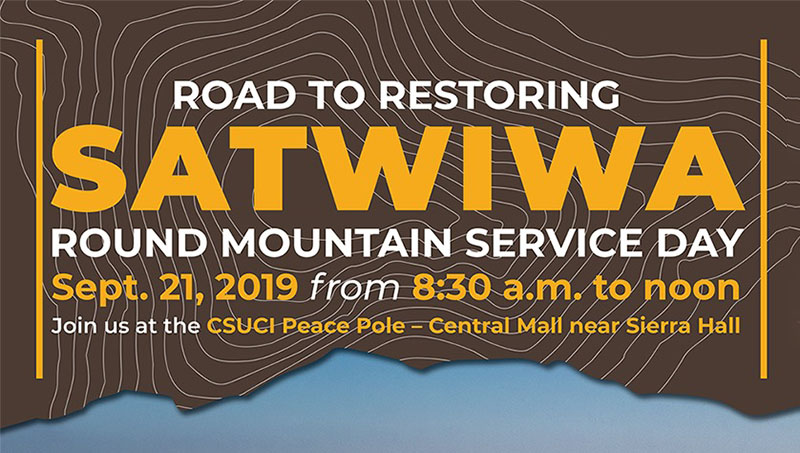 Aug. 30, 2019 - CSU Channel Islands invites students, alumni, faculty and staff to roll up their sleeves and participate in the Round Mountain/hukisunupahani lo'ka'aliyaš 'isatʰwiwa (we restore the path to sathwiwa) Project on Saturday, Sept. 21 from 8 a.m. to 1:30p.m.
Located on the University's campus, Round Mountain, sathwiwa, is sacred to the Chumash people; it is a place where ceremonies were conducted in the past and will be again. The first step to restoring this place of cultural significance is to create a trail to the top. The existing route, a former road, is in poor condition and covered with brush. Trail restoration will convert the road into a walking trail, provide erosion control measures, restore native plants, and provide trail identification and educational signage. Participants will be clearing brush and removing root balls. All restoration effort is physical work and all volunteers will be using hand tools.
Tools, refreshments, and lunch will be provided.

This event is open to the CSUCI campus community and alumni only.

Please RSVP online if you plan to attend. 
This event is sponsored by CSUCI's Center for Community Engagement, Office of the President, Career Development & Alumni Relations, and Facilities Services.

For more information contact Pilar Pacheco at pilar.pacheco@csuci.edu.