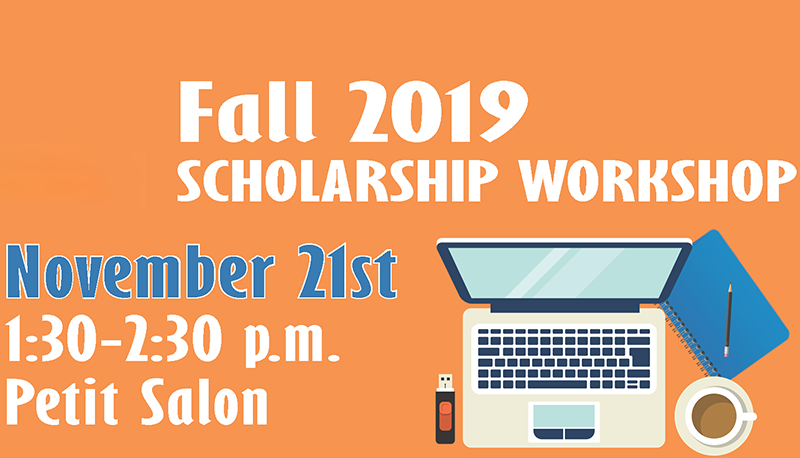 Nov. 7, 2019 - The Fall 2019 Scholarship Workshop is set and we hope you can join us! Mark your calendar for Thursday, Nov. 21 from 1:30 to 2:30 p.m. and join us in the Petit Salon for a wonderful workshop hosted by Jose Delgado. 
The scholarship application cycle opens on Jan. 1, 2020 so this is the perfect time to get prepared and learn the best tips and tricks for becoming a competitive applicant! You will also get to review the scholarship process and master different techniques on how to complete a successful application. 
CSUCI offers outstanding scholarship opportunities each year. This is an excellent opportunity to apply for funding you do not have to pay back! Scholarship awards range between $500 and $10,000 and all students are encouraged to apply. 
Please RSVP if you plan to attend and reserve your seat today!
For more information contact the Financial Aid & Scholarships Office at 805-437-8530 or scholarships@csuci.edu.