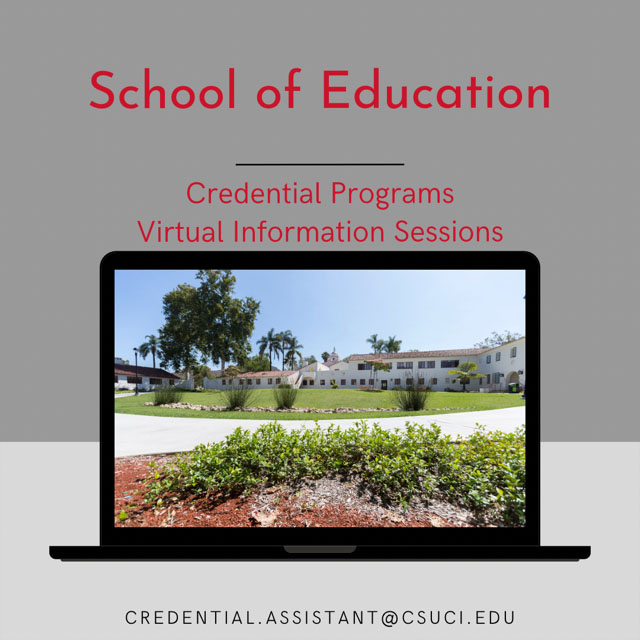 Jan. 12, 2021 -  The School of Education at CSUCI is pleased to host several upcoming virtual information sessions to provide an overview of the Credential Programs they offer.
All prospective students are encouraged to attend an information session to learn about teacher credentialing, program requirements, and the application process. Please see below for upcoming sessions:
Friday, January 15, 2021, 2020 from 10:00am-12:00pm (PST)
Friday, January 29, 2021, 2020 from 3:00pm-5:00pm (PST)
All sessions will be held virtually via Zoom. Please RSVP online if you plan to attend. Registered participants will be emailed a link to the session. 
For more information contact Necole Ramirez at credential.assistant@csuci.edu.